As digital publishing explodes, more and more players are tossing their hats into the ring—including authors, publishers and device manufacturers. How is this affecting the long-time industry leader, Amazon?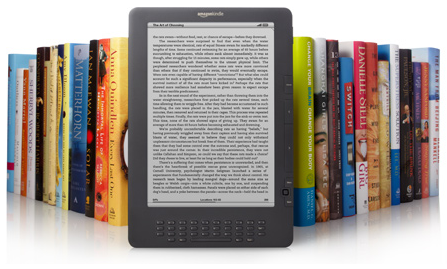 Since launching its revolutionary, best-selling Kindle eReader in 2007, Amazon enjoyed a virtual monopoly on the digital book market until recently. In the third quarter of 2010, the Kindle device retained a smaller, yet still impressive 41.5% market share, representing 1.14 million of 2.7 million eReaders sold during that period.
However, the online giant is rapidly losing ground to up-and-coming competitors like Apple's iPad tablet, Sony, Pandigital, Kobo and the Barnes & Noble Nook, which now claims 25% of the eReader market.
When it comes to eBook sales Amazon still reigns supreme, boasting 950,000 digital titles that represent 60-65% of the market, as announced at BookExpo America last month. This past January, Kindle sales surpassed paperbacks in the Amazon online store and as of one month ago, they are outselling all printed books offered by the company.
If the iPad2 and Nook Color continue gaining in popularity, Amazon will be challenged to maintain its domination of the eReader and eBook markets. They have already responded by offering a lower-priced, ad-supported version of the Kindle, and it will be interesting to see what comes next.
Stay tuned and we'll be sure to keep you updated at Between the Lines, our BookRix blog!
By this time, you've probably read about the brouhaha caused by HarperCollins' decision in February to limit the lending of library ebooks to only 26 checkouts—reckoned to be a year's worth of use. At which time, the digital volume in question would simply self-destruct, forcing libraries to re-purchase the title. The publisher defends its new policy by arguing that most printed library books have a limited shelf life and eventually fall apart, unlike digital materials, which can conceivably last forever.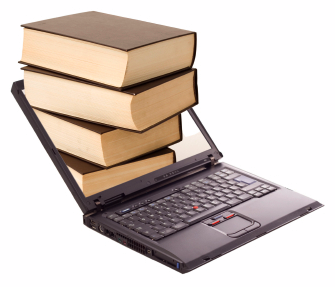 Needless to say, this overwhelmingly unpopular proposal has outraged librarians around the country, who consider 26 checkouts to be an arbitrary—and excessively low—number. The American Library Association criticized this decision via an official statement in early March and many library systems have chosen to suspend their purchases of HarperCollins ebooks. A full-scale boycott of all of the publishing conglomerate's imprints is gaining momentum and an online petition has collected nearly 70,000 signatures so far against the policy.
In the two months since its announcement, the beleaguered publisher has refused to back down from its stance, sparking critical commentaries by newspaper editors, book-related newsletters and many others. In addition, this issue has inspired much discussion and speculation about the future management of digital content, which represents a brand-new sector of the publishing industry.
What is YOUR take on HarperCollins' ebook checkout policy? Are they out of their minds, simply greedy, or can you actually see their point of view? Is there a better, more mutually beneficial and democratic solution possible? Take the BookRix Facebook poll or comment below and let us know what you think!