In honor of the 41st annual worldwide celebration of Earth Day, we intended to sing the praises of e-book publishing and explain why it is more environmentally responsible than traditional book printing. After all, books use tons of paper, so digital content saves trees…right?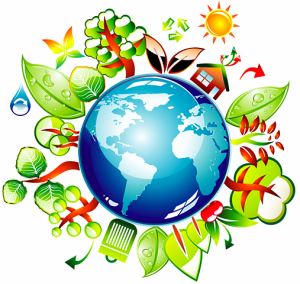 It turns out that the issue is not quite so simple. Once you consider energy usage and carbon footprints, things can get way more complicated.
On the one hand, a blog post at Self-Publishing Review presumes that ebooks are more environmentally responsible: "…the lower carbon footprint for ebooks is an enormously important component…even though ebooks may not be aesthetically preferable to printed books…some of these aesthetic conveniences may need to be pushed aside in order to—literally—save the planet."
On the other hand, as the folks at TreeHugger suggest, there are more sustainable ways to print books using recycled, chlorine-free paper and other eco-friendlier options, which are being increasingly adopted. "…If a publisher sells a million copies of an average 250-page book, it takes 12,000 trees to produce books for this one title. Alternatively, if the publisher chooses to print the books on 100% post- consumer waste recycled paper, no trees are cut."
Besides the paper itself, eco-factors to consider include the energy used for printing and fuel and emissions for shipping quantities of books. What's more, pulp and paper mills are among the top greenhouse gas producers. Likewise, the carbon footprint of electronic readers like the Kindle and iPad (the top two e-reader devices on the market) must also be considered, including production, life-cycle, user behavior, cross-functionality and disposal issues. This EcoLibris article links to several in-depth items, including a recent report by the Green Press Initiative, "Environmental Impacts of E-Books", with rather inconclusive results, due to the variability of the above factors affecting e-readers.
Meanwhile, Sustainablog lauds small e-book publisher EcoBrain's policy of "only selling ebooks in PDF format because of their cross-platform functionality," which makes non-proprietary materials readable on the widest range of devices.
In the end, as with many questions of sustainability, there are no easy answers to the question "paper or ebook?" But we privately believe ebooks have the edge, although with the introduction of Print on Demand for publishers, books don't get mass produced until they are purchased, which is a completely better position for the planet as well: fewer wasted books. How about you – what do you think about it?
We also thought Earth Day was the perfect time to launch the latest BookRix free writing contest. Do you think the world is more likely to end through a global-warming, environmentally-driven catastrophe, a nuclear Armageddon, a zombie epidemic or perhaps a more personal, individual apocalypse?

Tell us how the world might end at some point in your opinion in our BookRix End of the World Writing Contest, from April 22 to June 10, 2011! You could win a fabulous cash prize and gain international recognition…so start dreaming and writing today!
In the past, BookRix has given contest prizes of e-Readers, such as the Kindle for the Worst Nightmares mini-contest (of which Gooduklady was the lucky and talented winner) and soon an iPad in the Dear Diary contest! But did you know you can download e-books from BookRix to your e-Reader? It's fairly easy to do so regardless of if you have a Kindle, Nook, iPad or other e-Reader!
It's as simple as going to the book on BookRix that you want to read and hit the Download/E-Reader button on the right below the book cover (see image below). Follow the prompts to download the book to your computer or your e-Reader device.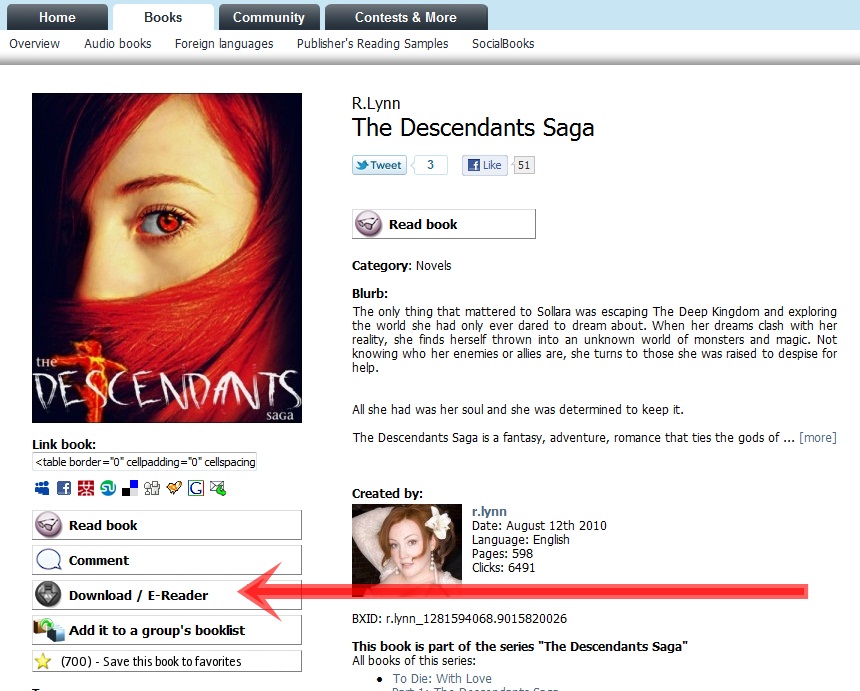 For most e-Readers, you're set to go because your e-Reader accepts the ePub file format. For the Kindle however, you will need to convert the ePub files to Kindle-friendly formats like .mobi. To do so, you will need the help of third party conversion software programs like Calibre and Mobipocket. There may be some formatting that does not convert well, but that mostly occurs with complicated layouts or formatting. Once you have converted the e-book into a Kindle-friendly format, you're on your way to enjoy your free e-books. With thousands of books and e-books in our online library to choose from on BookRix.com, you're sure to find several e-books that e-xcite you!
Have a favorite book or author online on BookRix? Share it in a comment here on this blog post!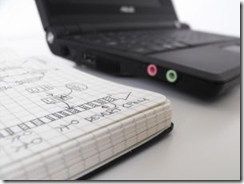 From Bnet:
"Management guru author Seth Godin has ditched his publisher, Portfolio (a Penguin Group imprint), after a dozen books with the company. Usually when an author leaves, it's for another publisher that promises more money, better editing, or whatever it takes to snag a big name. But Godin is turning his back completely on traditional publishing, creating e-books and print-on-demand paper titles and selling directly to his fans.

Authors have long complained about publishers — low advances, slow action, the amount of promotion they expect writers to do. But some big names are pulling the ripcords and either striking out into independent waters or making a clean break, all though e-books.

It's a huge threat to publishers, which depend both on blockbuster authors that bring in cash and negotiating leverage with resellers and backlist books that sell in small or modest amounts, year in and year out. If those people can walk away, the publishing industry is in real trouble. And the twist is that authors who develop regular contact with their audiences might be able to leave such resellers as Amazon (AMZN), Barnes & Noble (BKS), Borders (BGP), and Apple (AAPL) behind. Talk about the potential to turn an entire industry upside down.
Self-publishing is now not only the route taken by freshmen writers trying to get an audience, but it is also a route that some well-established authors are taking.
Why go the publisher route? Publishers are providing less of a service for writers, and writers are being called upon to take lower advances, and do more themselves. Most writers have their own website, and, with a bit of extra effort, self-publishing becomes an easy step to take.
Although blogs by established writers are a good format for contact with their own readers and fans, it's not all sunshine and roses for the writer trying to get a foothold. There is a lot to be said for the established publicity and marketing resources, however, publishers need to take notice.
So, will publishing companies cease to exist? Probably not, but this is a harbinger of what's coming next. eBooks are here and are not going away. The ways to obtain eBooks are getting easier and less proprietary. Publishing may be one of the next walls to scale, and the publishing companies should get prepared. In today's world, change is the only constant.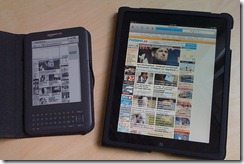 A recent L.A. Times blog by Alex Pham touted "Apple's iPad is good for Amazon's Kindle." Most look at the Kindle as being solely tied to Amazon; however, this is not necessarily so. Amazon has applications that allow it's Kindle eReader to be uploaded onto almost any digital device (PC's, Mac's, iPhone, iPad, Droids, and BlackBerry). The day of sole provider ebooks looks to be ended. Pham further states:
When Apple unveiled its iPad in January with its full-color high-resolution glory, many assumed it would be end of story for Amazon.com's Kindle book store and its black-and-white reader.

Turns out the iPad has actually helped Amazon. Not only are sales of the Kindle device expected to grow 140% this year to nearly 5 million units from 2009, but digital book sales via the Kindle store are on track to grow 195% to $701 million in 2010, according to Cowen and Co., which released a report Monday on the digital book market.

Greasing those book sales are Amazon's Kindle app for iPhone and iPad, which are the digital equivalent of little storefronts that let customers browse, buy and read digital books on those devices. In other words, you don't have to have a Kindle device to buy a Kindle book.

In fact, one in five people who buy digital books from the Kindle store don't own a Kindle device, according to Cowen's survey.

The "iPad is not having a negative impact on Kindle device or e-book sales," according to the report, written by Cowen analysts Jim Friedland and Kevin Kopelman. "In fact, we think the adoption of tablets will boost Kindle e-book sales."
As noted in the Cowen report, many iPad owners buy their ebooks from Apple, but the survey showed that they also buy ebooks from Amazon as well. Although both Amazon and Apple eBooks can only be read on their own devices, Amazon has found a way to get its application uploaded and spread the sale of its own ebooks. "For 2010, Cowan estimates Apple will have 5% of the market for digital books, compared with Amazon, which is projected to have 76% of the market. But by 2015, Cowan estimates Amazon will have 51% of the market and Apple with 16%."
It appears that Amazon is doing everything possible to spread Kindle eReaders as many places as possible. It will be interesting to see what happens next as more devices come on the market, and Apple steps up in this "ebook war."
Image: Priit Tammets