For some of us, the idea of "kissing" was introduced as far back as the playground: "Sally and David sitting in a tree -
K. I. S. S. I. N. G!"
Some of you might kiss as a formality or give a ritual good night kiss. Some of you may even kiss as a prelude to other activities.  Wink, wink!
The Kiss Me Challenge started on July 6th, otherwise known as International Kissing Day to remind us about the simple pleasures of a kiss.  Maybe you celebrate this every day or maybe you think kissing is gross and filled with cooties.  Whatever your feelings might be, there is one thing we all have in common: We all love writing.
Here's your chance to join in the fun – we have asked you to write a little something about…you guessed it…A KISS!
It's that simple!
Anything at all that relates to a kiss, about a kiss, with a kiss, a kissing scene, a kiss in the rain, kissing on a camel… Whatever you like – just Pucker Up!  The contest ends July 23rd!
GUIDELINES:
* You can submit more than one entry.
*There is no word or page limit required.
* Your entry must NOT be one that you have created previously on BookRix or from previous BookRix contests.
* Your entry must be in the form of a book and MUST have a cover. Click HERE to see how to create a book.
* Submit your entry between June 6 – July 23, 2012 11a.m. EST, 4 p.m. London Time/GMT.
*Any entry that does not adhere to these guidelines will be removed from the contest without warning.
*There is no page or word limit. However, the recommended word count is: 500 – 1,500
VOTING:
* The top 3 finalists voted by the community from July 23-30, 2012, will each receive a $25 Amazon gift card!
Click HERE to get more info on how to enter contests.
If you have any questions, please post them here: BookRix.com Support.
My friend Josh wrote a book years ago. He didn't talk about it a whole lot, but I knew he published it on his own and it cost him quite a bit out of pocket. Every once in a while he'd ask me or whoever else was around if we thought eBooks were a good idea. Granted, this was 2006, and I told him that I wasn't sure. I knew I loved the feel of a book in my hand, so the thought of a virtual book didn't have much appeal. Now, in 2012 my feelings have completely changed. Not only are eBooks dominating the book market, but who doesn't love their eReader? There are countless titles to choose from, and it offers instant gratification in the form of a clickable button: Download. What's not to love?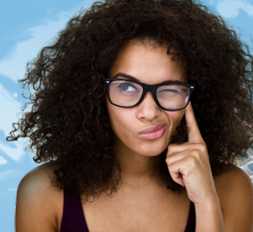 BookRix feels similarly and is excited to announce the release of their eBook distribution services this week. These services are available to everyone and have been carefully molded into two simple packages designed to meet the unique needs of today's modern, independent author. At BookRix, we pride ourselves on being honest and upfront. BookRix membership has always been free and we intend to keep it that way. But now, writers seeking the opportunity to publish and distribute their work can do so at very little cost. Want to sell your work on Amazon, Apple, Kobo, or Barnes & Nobel ? Now you can. We make the process easy and the prices affordable!
Writers are given full creative control, and can set the price of their eBook themselves! Our packages equip eBooks  with a unique ISBN, and package/royalty fees are upfront. Interested in learning more? Log onto BookRix.com to see what we've got to offer!
As digital publishing explodes, more and more players are tossing their hats into the ring—including authors, publishers and device manufacturers. How is this affecting the long-time industry leader, Amazon?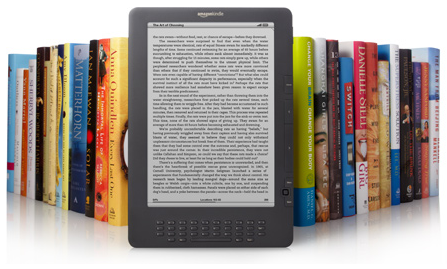 Since launching its revolutionary, best-selling Kindle eReader in 2007, Amazon enjoyed a virtual monopoly on the digital book market until recently. In the third quarter of 2010, the Kindle device retained a smaller, yet still impressive 41.5% market share, representing 1.14 million of 2.7 million eReaders sold during that period.
However, the online giant is rapidly losing ground to up-and-coming competitors like Apple's iPad tablet, Sony, Pandigital, Kobo and the Barnes & Noble Nook, which now claims 25% of the eReader market.
When it comes to eBook sales Amazon still reigns supreme, boasting 950,000 digital titles that represent 60-65% of the market, as announced at BookExpo America last month. This past January, Kindle sales surpassed paperbacks in the Amazon online store and as of one month ago, they are outselling all printed books offered by the company.
If the iPad2 and Nook Color continue gaining in popularity, Amazon will be challenged to maintain its domination of the eReader and eBook markets. They have already responded by offering a lower-priced, ad-supported version of the Kindle, and it will be interesting to see what comes next.
Stay tuned and we'll be sure to keep you updated at Between the Lines, our BookRix blog!