Published
August 28th, 2013
|
By
BookRix
After recently turning 18, Adam Lewis LaValley is the youngest success story at BookRix. Adam, known as "rootrot", is one of the most well-known young writers on BookRix, and his hard work is starting to pay off – His first self-published eBook, The Mountain Man, has been in our top 10 sales ranking since January! Adam is a multi-talented writer; he is a self-proclaimed history buff, and just published his first historical book, Freedom Ho! Extravagant Stories from America's Past. He also recently published CORE – today's featured book – a futuristic sci-fi action novel with intense descriptions, plot and back-story only a history connoisseur could create.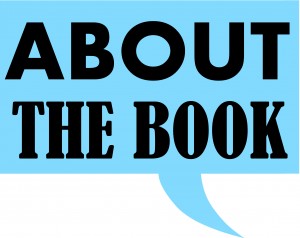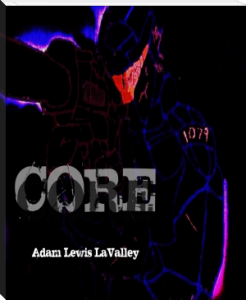 The world has been ravaged by nuclear war, famine, and terrorism. In a continent's ashes, a new power has risen…In its pursuit for supremacy, the power attacks and conquers the neighboring, small thriving country of Maruvi. The Imperial CORE Warrior Program quickly wipes out Maruvi's defenses and military structures, killing off their best fighters, the Jaspers. Only one lone rebel group remains to resist the invaders, but their attacks are futile…they are forced into hiding as the COREs continue their onslaught.
But that was until one of their own, Unit Radez1079, joined the Resistance. With this professional combatant, the rebels again take arms and rise up. After 40 years of hiding they must rise to fight this power, and this time it's die or try…
BUY LINKS:
AMAZON
KOBO
ITUNES
BARNES&NOBLE
BOOKRIX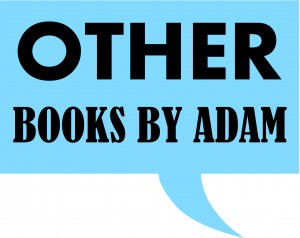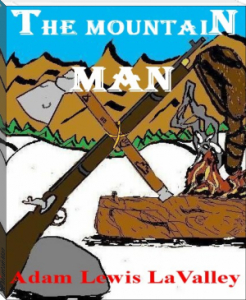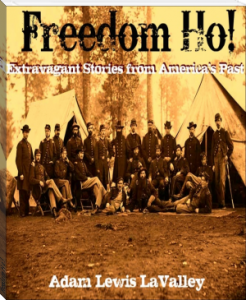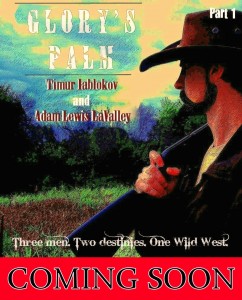 You can find more free eBooks by Adam LaValley by clicking right HERE!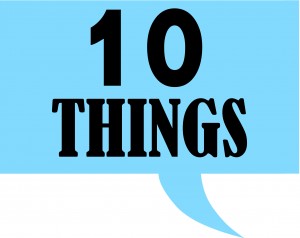 10 Things You Wouldn't Have Known About Adam:

1. Loves cartoons and animation in general; anime travel series are a new personal favorite, and he is captivated by Kino's Journey.
2. Is an amateur graphic artist.
3. Has a thing for messing around with animation; hopes to see one of his stories as an animation on the big screen or television one day.
4. Began drawing funny little cartoon characters at the age of 11.
5. Started a collection of Louis L'Amour Western novels.
6. Aside from Civil War history, loves the Industrial and Progressive Eras.
7. Prefers Teddy Roosevelt and Lincoln over other presidents any day.
8. Favorite saying from Teddy: "Mistah SPEAKAH!"
9. Is a not-too distant blood relative of Ulysses S. Grant, and owns a copy of his autobiography.
10. Hates tomatoes, loves fries!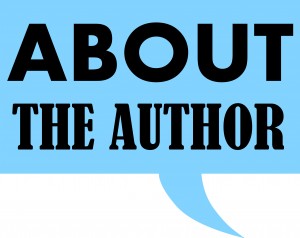 Adam Lewis LaValley was born and raised in Minnesota, and has been living there since. Having just completed High School, he is now being exposed to the world and all its opportunities. With a deep interest in American history, he plans to take courses at the University of Minnesota to strengthen his understanding of the past and later begin a career in teaching.

Having written his first full-length novel at the age of 13, Adam has gone on to better his skills at writing by introducing himself to various genres and writing forms. He has found, surprisingly, that his storytelling skill lies in tales of Historical Fiction and Sci-Fi.
After joining the Bookrix community in 2010, Adam has been introduced to a positive environment full of encouragement and ambitious young story writers like himself. His dream of publishing a novel came true when The Mountain Man hit the website's front page in December 2012, and became a bestseller. Since then, two others have been published.
Aside from writing by himself, Adam is also collaborating with Bookrix writer Timur Iablokov (the.dragon) and DeviantArt artist Plaguey to create a Sci-Fi graphic light novel. Glory's Palm, a Western novel that will feature three parts to its storyline, will also be published this September.
Find Adam on the Web:
AUTHOR BLOG
AUTHOR ART
FACEBOOK

Published
March 27th, 2013
|
By
BookRix
And the winner is…













We finally received the winning names for the Evol blog tour big BookRix Giveaway! BookRix and Jess Wygle would really like to thank everyone who followed the tour, bought the book, and made this tour such a success! A special thanks to all the bloggers and Reading Addiction Blog Tours.
WINNERS (you will receive an email from Jess Wygle):
$100 Amazon Gift Card – Kathryn Romeo
BookRix Sampler – Tammy Mowrer
2 eBooks by Jess Wygle – Christine Dawson
Evol T-Shirt – Alex VanDeusen
Congratulations and happy reading!
Our next tour will be starting on April 8th and will be promoting The Crystal Palace Chronicles by Noemi Betancourt. Part One: Heroes and Hearts will be available in the eBook stores next week and Part Two will be released at the end of the tour! There will be lost of great reviews, interviews, guest posts, and of course, GIVEAWAYS! So come back and check out the tour schedule in April!
Heroes and Hearts by Noemi Betancourt
A Romance/Fantasy Adventure

Isabel Kendra is no stranger to a life of struggle. When her father disappeared years ago she and her mother had to fend for themselves. Even now as a chef experiencing burn out on the job, she does what is necessary to pay her bills while dodging her mother's attempts to find her a man. She is more than capable of taking care of herself and neither wants or needs some man to do it for her.
When Isabel comes home one day to find her house turned upside down she discovers her life is about to follow suit in this tale of swords and sorcery, love and prejudice. Prince Alaric is dashing, handsome and brave, everything a prince should be. He is also no stranger to the female form, yet when he meets the bold and vivacious Isabel, rather than be put off by her lack of docility he finds himself drawn to her allure in a way that he simply cannot understand.
Together the two must thwart the evil forces that threaten their lives and their worlds, while struggling against their own blistering attraction for each other. Can Isabel balance her aversion to the prince's habit of coming to her rescue with the realization that sometimes it is all right to accept help from a man? And can Alaric handle himself around a damsel who gets herself out of her own distress and learn to be simply the man who loves her?
Posted in

Book Blog Tours, BookRix News, Featured Authors, Giveaways
|
Tagged

blog tour, BookRix, Evol, free ebooks, Giveaway, Heroes and Hearts, Jess Wygle, Noemi Betancourt, winners
|
Leave a comment
Published
March 11th, 2011
|
By
BookRix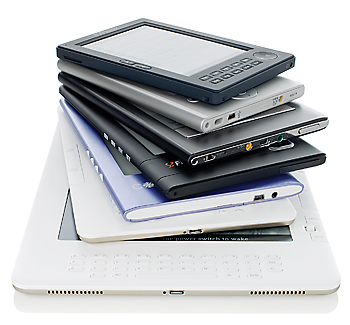 According to the Association of American Publishers, domestic sales of e-books jumped from $166.9 million (3.2% of combined trade sales) in 2009 to $441 million (8.3% of combined trade sales) in 2010. That's an increase of 164.4% in just one year, and 623% since 2008, when sales were $61.3 million (only 1% of trade sales).
Meanwhile, printed book sales have been steadily decreasing. Kindle content revenues on Amazon.com have overtaken hardcover sales (since July 2010) and paperback sales (as of January 2011). Amazon reports selling 115 Kindle e-books for every 100 paperback books sold since the beginning of the year and up to 180 e-books for every 100 hardcover books.
We believe the e-book market stands to grow dramatically as more and more consumers acquire e-reader devices. A new report from the Pew Internet and American Life project claims that 5% of American adults currently own e-reader devices such as the Kindle, Nook or Sony Reader. These devices appear to be most popular among baby boomers, with 7% between the ages of 47 and 56 and 6% aged 66 to 74 owning them. However, since many people read e-books on their smartphones, tablets and computers, these figures vastly underestimate the total number of people who read e-books.
Speaking of which, here's a quick tip: Did you know that much of the downloadable free e-book content available here at BookRix in the ePub format can be uploaded to and read on your iPhone, iPad or iPod Touch using the Stanza e-reading app?
With nearly 15,000 book and short story titles available for free on BookRix, you're sure to find something you enjoy reading on your smart phone, e-reader or personal computer! And don't forget to check out the new SocialBook© by BookRix writing feature authors are using to create collaborative digital e-books, with most available for download and written together online by multiple authors!