Published
March 27th, 2013
|
By
BookRix
And the winner is…













We finally received the winning names for the Evol blog tour big BookRix Giveaway! BookRix and Jess Wygle would really like to thank everyone who followed the tour, bought the book, and made this tour such a success! A special thanks to all the bloggers and Reading Addiction Blog Tours.
WINNERS (you will receive an email from Jess Wygle):
$100 Amazon Gift Card – Kathryn Romeo
BookRix Sampler – Tammy Mowrer
2 eBooks by Jess Wygle – Christine Dawson
Evol T-Shirt – Alex VanDeusen
Congratulations and happy reading!
Our next tour will be starting on April 8th and will be promoting The Crystal Palace Chronicles by Noemi Betancourt. Part One: Heroes and Hearts will be available in the eBook stores next week and Part Two will be released at the end of the tour! There will be lost of great reviews, interviews, guest posts, and of course, GIVEAWAYS! So come back and check out the tour schedule in April!
Heroes and Hearts by Noemi Betancourt
A Romance/Fantasy Adventure

Isabel Kendra is no stranger to a life of struggle. When her father disappeared years ago she and her mother had to fend for themselves. Even now as a chef experiencing burn out on the job, she does what is necessary to pay her bills while dodging her mother's attempts to find her a man. She is more than capable of taking care of herself and neither wants or needs some man to do it for her.
When Isabel comes home one day to find her house turned upside down she discovers her life is about to follow suit in this tale of swords and sorcery, love and prejudice. Prince Alaric is dashing, handsome and brave, everything a prince should be. He is also no stranger to the female form, yet when he meets the bold and vivacious Isabel, rather than be put off by her lack of docility he finds himself drawn to her allure in a way that he simply cannot understand.
Together the two must thwart the evil forces that threaten their lives and their worlds, while struggling against their own blistering attraction for each other. Can Isabel balance her aversion to the prince's habit of coming to her rescue with the realization that sometimes it is all right to accept help from a man? And can Alaric handle himself around a damsel who gets herself out of her own distress and learn to be simply the man who loves her?
Posted in

Book Blog Tours, BookRix News, Featured Authors, Giveaways
|
Tagged

blog tour, BookRix, Evol, free ebooks, Giveaway, Heroes and Hearts, Jess Wygle, Noemi Betancourt, winners
|
Leave a comment
Published
March 11th, 2011
|
By
BookRix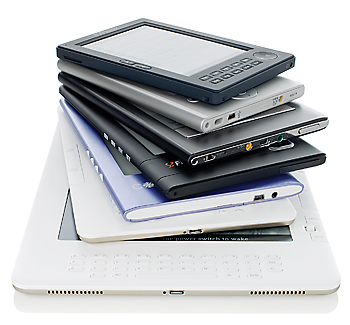 According to the Association of American Publishers, domestic sales of e-books jumped from $166.9 million (3.2% of combined trade sales) in 2009 to $441 million (8.3% of combined trade sales) in 2010. That's an increase of 164.4% in just one year, and 623% since 2008, when sales were $61.3 million (only 1% of trade sales).
Meanwhile, printed book sales have been steadily decreasing. Kindle content revenues on Amazon.com have overtaken hardcover sales (since July 2010) and paperback sales (as of January 2011). Amazon reports selling 115 Kindle e-books for every 100 paperback books sold since the beginning of the year and up to 180 e-books for every 100 hardcover books.
We believe the e-book market stands to grow dramatically as more and more consumers acquire e-reader devices. A new report from the Pew Internet and American Life project claims that 5% of American adults currently own e-reader devices such as the Kindle, Nook or Sony Reader. These devices appear to be most popular among baby boomers, with 7% between the ages of 47 and 56 and 6% aged 66 to 74 owning them. However, since many people read e-books on their smartphones, tablets and computers, these figures vastly underestimate the total number of people who read e-books.
Speaking of which, here's a quick tip: Did you know that much of the downloadable free e-book content available here at BookRix in the ePub format can be uploaded to and read on your iPhone, iPad or iPod Touch using the Stanza e-reading app?
With nearly 15,000 book and short story titles available for free on BookRix, you're sure to find something you enjoy reading on your smart phone, e-reader or personal computer! And don't forget to check out the new SocialBook© by BookRix writing feature authors are using to create collaborative digital e-books, with most available for download and written together online by multiple authors!