Published
March 11th, 2011
|
By
BookRix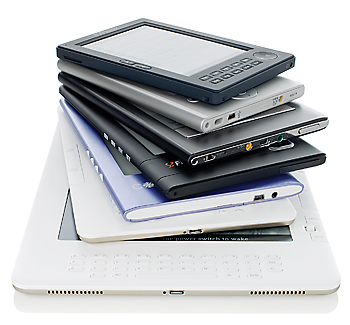 According to the Association of American Publishers, domestic sales of e-books jumped from $166.9 million (3.2% of combined trade sales) in 2009 to $441 million (8.3% of combined trade sales) in 2010. That's an increase of 164.4% in just one year, and 623% since 2008, when sales were $61.3 million (only 1% of trade sales).
Meanwhile, printed book sales have been steadily decreasing. Kindle content revenues on Amazon.com have overtaken hardcover sales (since July 2010) and paperback sales (as of January 2011). Amazon reports selling 115 Kindle e-books for every 100 paperback books sold since the beginning of the year and up to 180 e-books for every 100 hardcover books.
We believe the e-book market stands to grow dramatically as more and more consumers acquire e-reader devices. A new report from the Pew Internet and American Life project claims that 5% of American adults currently own e-reader devices such as the Kindle, Nook or Sony Reader. These devices appear to be most popular among baby boomers, with 7% between the ages of 47 and 56 and 6% aged 66 to 74 owning them. However, since many people read e-books on their smartphones, tablets and computers, these figures vastly underestimate the total number of people who read e-books.
Speaking of which, here's a quick tip: Did you know that much of the downloadable free e-book content available here at BookRix in the ePub format can be uploaded to and read on your iPhone, iPad or iPod Touch using the Stanza e-reading app?
With nearly 15,000 book and short story titles available for free on BookRix, you're sure to find something you enjoy reading on your smart phone, e-reader or personal computer! And don't forget to check out the new SocialBook© by BookRix writing feature authors are using to create collaborative digital e-books, with most available for download and written together online by multiple authors!
Published
January 10th, 2011
|
By
BookRix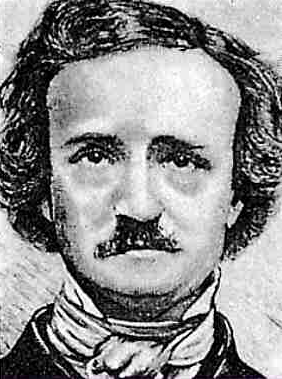 In just a few days it will be the anniversary of Edgar Allan Poe's birthday again. Born on January 19 back in 1809, perhaps one of the most referenced writers of all-time and still making an impact from the grave. His leadership into new written territory later proved to be influential even to writers born in the last few decades. And, in a world of constant change it seems, it's nice to take a moment to reflect on this classic contributor who's quotes pop up regularly. January also marks the anniversary of the 1845 publication of his famous poem "The Raven," which was a quick and widespread success!
Poe was not only an American writer, poet, editor and literary critic, he was considered to be part of the American Romantic Movement, and is best known for his tales of mystery and the macabre. Poe was one of the very early American practitioners of the short story and is considered to be an inventor of the detective-fiction genre, according to the collection of data on the subject found on Wikipedia. He is also further credited with contributing to the emerging genre of science fiction. Wow! Did you know that Poe was also an orphan? Pretty amazing that he was able to accomplish what he did back then. Thanks to the kind-hearted nature of John and Frances Allan during his younger years, Poe was able to work through challenges and come into his own.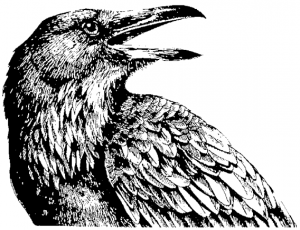 To honor Edgar Allan Poe, literary legend and master of the macabre, I'm taking a look back at his renowned works that were later adapted into popular culture references in film, television and music (even the Beatles made reference to Poe!). I thought it might be a nice remembrance to start a dialog about where we've seen his influence in main stream media, and our thoughts and opinions on his classic works.
Can you think of other places "The Raven" has served as inspiration, or other works by Poe that have appeared? What other Edgar Allan Poe pieces do you like? Join the dialog about Poe in the BookRix Forum Thread, Edgar Allan Poe Remembered!
In case you've never read "The Raven," here's your chance! It's available (along with several others by Poe) on BookRix as a download or readable online with ViewRix: