In honor of the 41st annual worldwide celebration of Earth Day, we intended to sing the praises of e-book publishing and explain why it is more environmentally responsible than traditional book printing. After all, books use tons of paper, so digital content saves trees…right?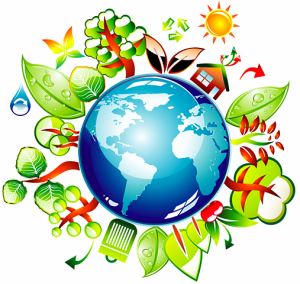 It turns out that the issue is not quite so simple. Once you consider energy usage and carbon footprints, things can get way more complicated.
On the one hand, a blog post at Self-Publishing Review presumes that ebooks are more environmentally responsible: "…the lower carbon footprint for ebooks is an enormously important component…even though ebooks may not be aesthetically preferable to printed books…some of these aesthetic conveniences may need to be pushed aside in order to—literally—save the planet."
On the other hand, as the folks at TreeHugger suggest, there are more sustainable ways to print books using recycled, chlorine-free paper and other eco-friendlier options, which are being increasingly adopted. "…If a publisher sells a million copies of an average 250-page book, it takes 12,000 trees to produce books for this one title. Alternatively, if the publisher chooses to print the books on 100% post- consumer waste recycled paper, no trees are cut."
Besides the paper itself, eco-factors to consider include the energy used for printing and fuel and emissions for shipping quantities of books. What's more, pulp and paper mills are among the top greenhouse gas producers. Likewise, the carbon footprint of electronic readers like the Kindle and iPad (the top two e-reader devices on the market) must also be considered, including production, life-cycle, user behavior, cross-functionality and disposal issues. This EcoLibris article links to several in-depth items, including a recent report by the Green Press Initiative, "Environmental Impacts of E-Books", with rather inconclusive results, due to the variability of the above factors affecting e-readers.
Meanwhile, Sustainablog lauds small e-book publisher EcoBrain's policy of "only selling ebooks in PDF format because of their cross-platform functionality," which makes non-proprietary materials readable on the widest range of devices.
In the end, as with many questions of sustainability, there are no easy answers to the question "paper or ebook?" But we privately believe ebooks have the edge, although with the introduction of Print on Demand for publishers, books don't get mass produced until they are purchased, which is a completely better position for the planet as well: fewer wasted books. How about you – what do you think about it?
We also thought Earth Day was the perfect time to launch the latest BookRix free writing contest. Do you think the world is more likely to end through a global-warming, environmentally-driven catastrophe, a nuclear Armageddon, a zombie epidemic or perhaps a more personal, individual apocalypse?

Tell us how the world might end at some point in your opinion in our BookRix End of the World Writing Contest, from April 22 to June 10, 2011! You could win a fabulous cash prize and gain international recognition…so start dreaming and writing today!
Last week BookRix formally announced who the Get Published writing contest winners were! Congratulations to BookRix community members Michaelmpacheco, Felixthecat and Gooduklady! Their entries into the Get Published BookRix free writing contest were the winning works that the judges chose out of the final 11 entries for first, second and third places.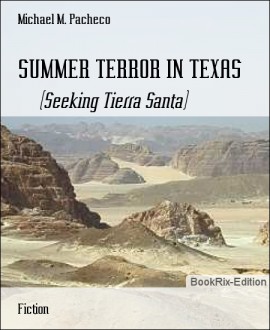 The grand prize "Get Published" package, generously provided by CreateSpace, was awarded to SUMMER TERROR IN TEXAS, written by Michael M. Pacheco, who has won a Total Design Freedom Publishing Solution, which includes all of the following services valued at $2,567:
Total Design Freedom Custom Book Interior
Unique Book Cover
One Round of Comprehensive Copyediting
Promotional Text Creation
Press Release Creation with Distribution
Plus a Complimentary Upgrade to Pro Plan
CreateSpace will also provide a free CreateSpace ISBN if needed, as well as the choice between the following sales channels through which he would like to enable the his book for sale: the Amazon.com website, a CreateSpace eStore, and the CreateSpace expanded distribution channel. Wow, what a great prize!
The second place winning book was The Redemption of Marvin Fuster, written by Patrick Sean Lee, aka Felixthecat, who will receive his prize of $500 in cash! Congratulations Patrick!
The third place winning entry, You've Come A Long Way, Baby!, was written by Valerie Byron, aka Gooduklady, winning a cash prize of $300. Congratulations Valerie!
And don't forget, participants who read and voted for their favorites in the contest also had a chance at prizes as well, with 10 BookRix members each winning a $20 Amazon gift card!
Thanks again to all those who entered a book into the Get Published Contest on BookRix – we were excited to see so many qualifiying entries! To stay current with upcoming free writing contests offered by BookRix, visit the main Contest page on the BookRix website, www.BookRix.com.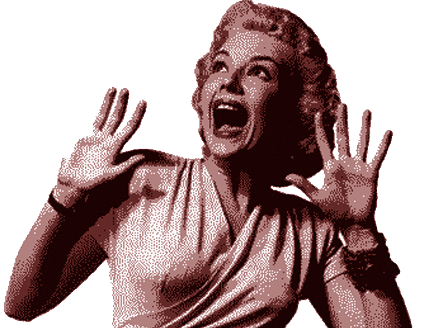 The top 11 Frightening Fiction BookRix contest stories have just gone to the jury so check them out here for yourself. But don't say we didn't warn you – they just might give you nightmares!
1. Himabindu.works8, soulmate, 67 votes
2. Gooduklady, Mr. Wrong, 64 votes
3. R.lynn, The Descendants Saga, 63 votes
4. Writer723, The Midnight Bandit, 60 votes
5. Lazarus67, Faeries Don't Have to Work, 38 votes
6. Rebekahjennings, The Visitor, 37 votes
7. Michaelmpacheco, Panis Angelicus, 35 votes
8. Dalemoses, Quiet, 33 votes
9. Ankitaverma19, It so happened, 31 votes
10. Four.oclock, Nightmares 10.1, 26 votes
And the Wildcard Pick nominated by community member Chryse and reviewed by BookRix staff is:
Matters of Mortology by Tmcamp
Congratulations and good luck to the top 11 finalists! The top three winners will be announced on or before December 8 so stay tuned!
Think your story has what it takes to Get Published?  Join the BookRix Community and enter your manuscript in to the Get Published Writing Contest, going on through January 17.
For information on all current BookRix Writing Contests, visit the "Contests and More" section of www.BookRix.com.