SERIOUS WRITERS GROUP
24-HOUR CHALLENGE
January 30, 2013 (apply to enter) & February 2, 2013 (submit your entry)
*Shudder* * Tremble* – You have no idea what the topic is going to be. You have no idea what the word limit will be. You do know that you'll only have 24-hours to complete your story and exactly when that 24-hour clock will start. You also know there will be no deviation from the rules allowed. The pressure mounts. As the start day and time approaches, the tension rises. Turn on your computer, dust off your keyboard. Soon, it will be On Your Mark, Get set, Go…
First Prize – $200
Second Prize – $100
Third Prize – $50
GUIDELINES:
-It is a two part entry process. On January 30, you will submit your email address. On February 2, you will submit your story. See below.
- You must be a member of The Serious Writers Group to enter.
-Anyone of any status is welcome to enter.
-To ENTER, send an email to alsam2 – jclaird47@msn.com with the word "contest" in the subject line. NO STORIES, just your email address is needed. The deadline for sending ¬¬your email address is 12:00 pm EST, Weds—January 30, 2013. Email contact information will not be accepted after that date. Email respondents will be instructed the following week concerning their entries (see below).
-On Saturday—February 2, 2013, at exactly 12:00 pm EST, you will receive an email with the story topic (with sample paragraph), and the maximum word count. You will have up to 24-hours to email your completed story back. Paste your story in the body of the email or attach as a word document. Do not put your name on the story itself. It MUST be received by 12:00 pm EST, Sunday—February 3, 2013.
-Your story must touch upon the topic in some way. If it does not, it will be disqualified.
-You must not exceed the maximum word count. One word over and it will be disqualified. All entries will be checked with alsam2's trusty PC laptop, Word 7. What it says the word count is, is your official word count. Titles do not count in the word tally.
-Entries must be received within the 24-hour period. One minute late and it will be disqualified. No exceptions. "I forgot, my ISP was slow, my computer broke, I was in the hospital, I was kidnapped, my house was struck by a meteor, the dog peed on my keyboard, etc." will not be accepted. It must hit alsam2's inbox by 12:00 pm EST on Sunday—Feb. 3, no later.If it doesn't, out it goes; you'll just have to wait for the next contest. And if you live in a different time zone, you're going to have to figure that out and adjust ahead of time. That excuse won't fly either.
-One story per entrant. It must be a complete story. We will be looking primarily for originality, as well as a well-written and edited piece.
-Moderators of Serious Writers will not be eligible to enter this contest.
JUDGING:
-Judging will commence Monday, February 4, 2013.
-The entries will be judged blind. Member alsam2 will forward the stories to the judges WITHOUT the author's names. There will be no "popular" votes. Judges will rate each story 1-10, votes will be averaged, the highest three averages will be the winners.
-Winners will be contacted by email, so that the authors can create a cover for their book. Winners will then be posted in the appropriate groups (Serious Writers, Reading List, Contests & More, etc.).
If you have any questions please contact member: alsam2
-Winners to claim their cash prize must establish a PayPal account.
EMBRACE THE PRESSURE!
Click HERE to go to the contest page.




Vigilant One Championship 2013 – User Group Contest
Wanna be a champion? Who doesn't? The Vigilant One, a great member of BookRix, is REALLY hard to impress and has a contest of his own up his sleeve. Think you can impress him? Write the novice novel that will make YOU the Vigilant One Champion and be the one and only to win $500 cash!
Your entry better be polished, your style unique and your story original or you won't make the cut!
Guidelines:
* This contest is open to all BookRix members and is free to enter.
*Entries must be a complete book with a discernible beginning, middle, and end, and have a creation date of Oct. 1, 2012 or later.
*You can only enter once so make sure that it's your best work.
*Your book must be a minimum of 5,000 words and must contain original cover art. No translucent BookRix titles and stock photos.
How to Enter the Contest:
* Submit your story in the contest entry thread, when it opens, in the I Love BookRix Writing Contests group between Dec. 13, 2012 –March 1, 2013, 11am EST, 4pm London Time/GMT.
Member, vigilantoneful, will decide on the one winner to be announced in the "I Love BookRix writing Contests" group in the following months.
Remember, THERE CAN BE ONLY ONE CHAMPION!!!
100% of the prize funds are sponsored by member, vigilantoneful.
If it is decided that no entry is worthy of the title, the prize money will be increased and the championship may restart.
If you have any questions please contact member: Vigilantoneful
Please click HERE to visit the contest page.


Need some inspiration for your own novel? Here are a few completed novels (each longer than 5000 words) for you to read:
Congratulations to Bluebox37 for winning the Dear Diary contest on BookRix! Her book, Getting Jack Back, details one young girl's problems that arise from trying to win back the heart of an ex-boyfriend. Member Bluebox37 wins an iPad with hardcover leather case from TwelveSouth!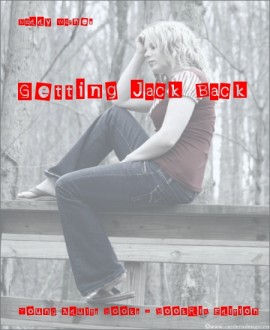 Here's what the judges had to say about the winning book:
"This was a very engaging story, with great characters and good interplay amongst them. I particularly enjoyed the Facebook entries – very current and fun to boot. The story was well-written throughout, with good use of humor… Olivia's character was very compelling, and her light, joking tone belied the seriousness of her eating disorder – classic addictive behavior. I thought there were fine psychological motivations to all the characters, with many amusing entries." – Chellie Campbell
"…The author has created a very effective narrative. It presents Olivia's slow descent into madness in a way that seems all too possible. I like the way the author uses social media as a contributing factor. I also like the way she portrays Olivia's anorexic state of mind. Food becomes the enemy."
– Harry DeMott Sims
The top five are as follows:
1)     Getting Jack Back by Bluebox37
2)     Meagan Brewer by Evercaptivating
3)     The Malignant Abode by Susieq89
4)     The Diary of a BookRix Addict by Rgabel
5)     TIE: 34 by Stevie.grace and Jamies Journal by Edensashes
Read the Top Ten Announcement here for the full list of finalists. And congratulations again to Bluebox37!
For information on all current and upcoming free online writing contests sponsored by BookRix, visit our main Contests & More page within our community for details on how you can enter to win. Submissions for our End of the World free writing contest are now open through June 10, 2011, with great cash prizes for first, second and third places. Maybe you're the next winning writer!
BookRix has three exciting writing competitions starting or running in April so hopefully you have your writing cap on and you're ready to go! As always, the BookRix writing contests are free to enter! Don't miss your chance at the great prizes offered and the bragging rights to say you've placed as a winner or top finalist in an online writing contest!
1)      We all know the Dear Diary Writing Contest has started so make sure to get your entries in and vote by April 14.

2)      You've probably thought about how the world might end at some point in your life, especially with all the events in recent months. Why not put your thoughts down into a book and submit it to the free BookRix End of the World Writing Contest? You could win one of our three fabulous cash prizes!
First place prize: $600, Second place prize: $400, Third place prize: $200
There are so many ways our world could end – in the fiery heat of a solar explosion, run over by a zombie epidemic, struck off by a large meteor or caused by a physics experiment gone wrong! Maybe the phrase "end of the world" has a more personal meaning for you – the end of your world might be because of a job loss or a death of a loved one. Let your imagination and your words run free with this contest!
This contest will run from April 22 (Earth Day!) until June 10, 2011, so there's lots of time to write, submit and vote! Please check back to our Contests & More page for more complete details.

3)      In one week, the next writing challenge, Write from an Animal's Perspective, will begin! Get your ideas ready to post when the writing challenge entry thread opens in the I Love BookRix Writing Contests group on April 8. The submissions period runs from April 8 through April 20 and the voting by the community goes from April 21 through April 28.
The contest prizes are two $25 Amazon gift cards – one for each winning writer.  The top two most original animal writers are chosen by the BookRix community so be sure to make your animal crys heard  – um – we mean voices heard for your favorites!

Join BookRix members in this exciting month of free writing contests!

The winners of the Love or Anti-Love Poetry Contest on BookRix have just been announced! And the top two winners are… Evercaptivating and Sereni!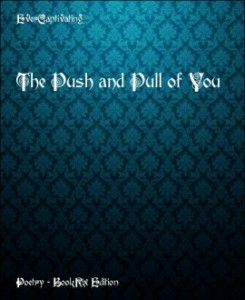 The first place prize of $300 goes to Evercaptivating for the poetry book, The Push and Pull of You. This book was created "for the repentant hearts of husbands" according to the book description. BookRix independent judge, Harry Sims, wrote:
The voice in this poem is raw, and the poetic structure is refreshingly unrefined. When the reader gets to the phrase "You refused to fight for me," it becomes clear that this poem is more of a howl than a lament.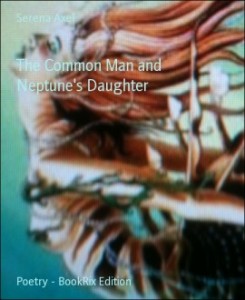 The second place prize of $200 is awarded to Sereni for her book, The Common Man and Neptune's Daughter. As another independent judge, Danika Migliore, put it:
This poem creates the mythological element in a poem about forbidden love….[It] is one that a reader can read over and over again capturing something new each time.
Read the official winner's announcement and further commentary by the judges in the I Love BookRix Writing Contests group. And check out all our past, present and future BookRix free writing contests to stay current with winners, prizes and ways you can enter to win!