Published
March 24th, 2011
|
By
BookRix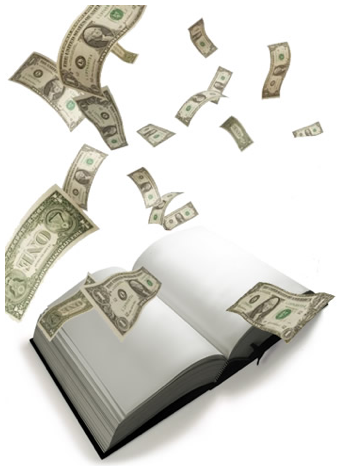 So far, her astounding success story has been picked up by Huffington Post, USA Today and is soon to grace the pages of Elle Magazine. Twenty-six-year-old millionaire and self-published writer Amanda Hocking is taking the e-book world by storm with her mega-popular urban fantasy and paranormal romance novels that sell exclusively in e-book formats.
Just this past weekend, New York Times best-selling spy thriller novelist Barry Eisler announced that he recently turned down a $500,000 book deal with an unnamed legacy publisher in order to self-publish his own popular books.  "Based on what's happening in the industry, and based on the kind of experience writers…are having in self-publishing, I think I can do better in the long term on my own," Eisler told J.A. Konrath in a lengthy interview posted on his blog as well as Konrath's.

Konrath, who sells an average of 1,846 e-books daily on Kindle, Nook and other online stores, is a successful thriller e-book novelist who pens a helpful blog for aspiring self-published authors, A Newbie's Guide to Publishing.
As the long-standing relationship between traditional publishers and new authors continues to evolve, Hocking and Eisler are certainly not along in their lucrative forays into self-publishing. A first novel by Irish teen author Leigh Fallon, Carrier of the Mark, was discovered as an e-book on HarperCollins' teen social network Inkpop and will be published in print by HarperTeen this fall.
After years of rejections from traditional publishing houses, Wisconsin-based novelist Karen McQuestion self-published several novels as e-books on Amazon's Kindle in 2009. Since then, one of her novels, A Scattered Life, has been optioned for film and printed as a paperback through AmazonEncore, Amazon's new publishing division, with more on the way.
The same USA Today article that profiles Hocking also mentions rising self-published author H.P. Mallory, who recently signed a three-book contract with traditional publisher Random House, and the success of German novel The Hangman's Daughter by Oliver Potzsch, a top-selling (100,000+) Kindle book.
We've previously sung the praises of best-selling author Seth Godin in the BookRix blog after he chose to ditch his publisher, Portfolio (Penguin) and sell his books directly to fans via print-on-demand. Another non-fiction author, John L. Locke has gone the same route, selling his books through Amazon with excellent results.
We hope to report about future best-selling BookRix authors someday soon, so keep writing and posting on our site…and share it with your friends!
Posted in

Featured Authors, Featured Books, Great Authors, Industry News
|
Tagged

Amanda Hocking, Amber Sims Hinterplattner, authors, Barry Eisler, Bestselling Author, Bestselling Book, e-books, H.P. Mallory, J.A. Konrath, John L. Locke, Karen McQuestion, Kindle, Leigh Fallon, self-published, Self-publishing, Seth Godin, Social Media
|
2 Comments