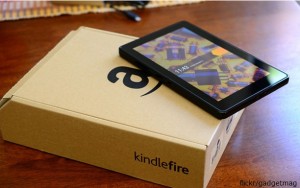 In the last quarter of 2011, Kindle put up a mean fight and took names with their sales numbers. What happened between then and now is anybody's guess. Apple has been flexing their iPad muscles for awhile now in an effort to dominate the tablet market. As a result, the iPad accounts for 68% of the tablet market, according to market-research performed by IDC. What's the deal?
I read quite a few articles and blogs with similar sentiment: Apple beat out the Kindle Fire by a long shot. But then I saw this article by Jeff Bertolucci from PC World that offered a different perspective on Kindle's sales numbers this quarter. Jeff says these numbers are "misleading" and that "many tech bloggers and journalists don't understand the difference between "shipments" and "sales" of a product." After reading his article and digging a little further, it makes more sense.
What are your thoughts?
Earlier this month my boss, Tim, informed me of his plans to visit the folks at Readmill in mid December. Being in the eBook/Self Publishing industry, I knew who they were, but now I had a special interest and wanted to know more. So I did what anyone in my shoes would've done. I went online and snooped! After plugging in their site address, my eyes were pleasantly met with a clean, sleek design layout. Well played, Readmill. Their tagline "Books have a big future" struck a chord with me since BookRix embraces the same mentality.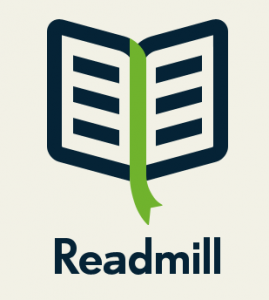 Don't let my comments surrounding their site aesthetics fool you. The team at Readmill offer much more than an polished website. This past year, they've built a solid e-reader platform that allows their users to connect with one another regardless of the e-reader device they're utilizing (Kindle, iPad, Nook, Smartphone, etc). Brilliant, right? According to them, their goal is to "integrate books with the web making them linkable, embeddable, shareable and hackable." Who wouldn't want this level of freedom?
Sadly, my Kindle was laid to rest this past November after a nasty fall down my apartment stairs. Until Santa brings me my new iPad for Christmas, I'm stuck bugging everyone with an e-reader to test various apps and programs for me. When I asked Tim about Readmill for iPad, he sang its praises and was quick to recant how "easy and comfortable" the app was to use. That's what I like to hear!
With the Readmill Reader for iPad, you can read books, track your progress and share your highlights. On Readmill.com you can follow people you like, explore books, and see what your friends are reading. It's also a great companion for the books you discover with us on BookRix. Rather than listen to me talk about it, why not take a look and see for yourself? Check it out: http://readmill.com/invite/bookrix
Comment your thoughts below. I'd love to hear what you have to say!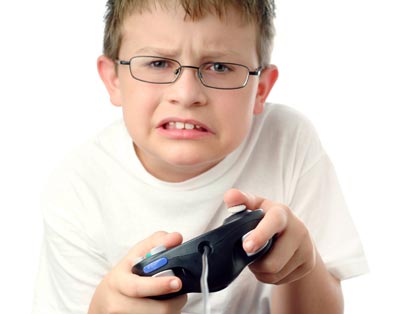 While sitting in a waiting room earlier this week, I noticed something that got on my nerves. Truthfully, I can't go anywhere without something annoying me (in some way, shape, or form), but this was different. Each kid, ranging from 3- 14, was playing a game. And I'm not talking Trivial Pursuit either. There were Game Boy's, Mattel sports games, and a few iPads with Angry Birds and Super Juicy in full electronic effect. Sadly, not one of these kids had a book. As I took a seat on the floor, I rolled my eyes in disappointment and pulled out the Michael Connelly my sister loaned me earlier in the week.
Later in the day, I was still bothered by what I'd witnessed in that waiting room. Growing up, I loved reading. Going to the library or the bookstore was a special treat and I looked forward to it each week. For my birthday last year, my mom sent me The Indian in the Cupboard via Audible and the voice of Lynne Reid Banks took me back in time. Nostalgia at its best. These poor kids from today don't even know what they're missing. Sure it's great to have a high score on Mortal Kombat (is that still around these days?) but there are far more important scores to worry about. Like SATs. When I read this article the following day, it confirmed my thoughts.
I don't have children of my own, nor do I want them. But I've got very strong feelings about parenting as a whole. 99% of my opinions I'll keep to myself (ok, maybe 95%), but stressing the importance of reading is huge to me. I can still remember crawling into my parents bed with my older sister to listen to my dad read us a story. It was such an enjoyable experience that it saddens me to think these kids are missing out.
If you've got kids – for the love of God, read to them. Please. And while you're at it – throw that damn Game Boy away.
In the past, BookRix has given contest prizes of e-Readers, such as the Kindle for the Worst Nightmares mini-contest (of which Gooduklady was the lucky and talented winner) and soon an iPad in the Dear Diary contest! But did you know you can download e-books from BookRix to your e-Reader? It's fairly easy to do so regardless of if you have a Kindle, Nook, iPad or other e-Reader!
It's as simple as going to the book on BookRix that you want to read and hit the Download/E-Reader button on the right below the book cover (see image below). Follow the prompts to download the book to your computer or your e-Reader device.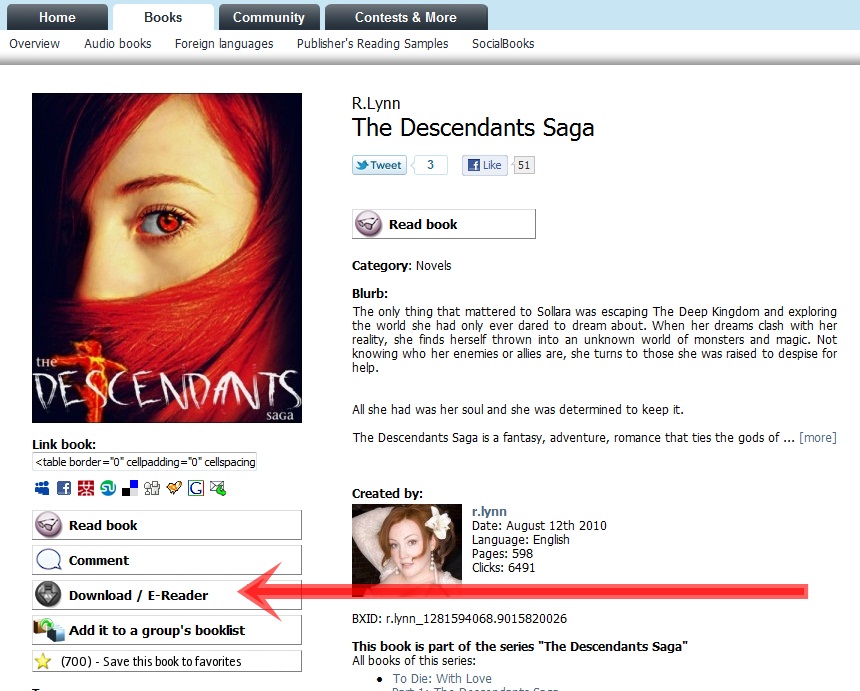 For most e-Readers, you're set to go because your e-Reader accepts the ePub file format. For the Kindle however, you will need to convert the ePub files to Kindle-friendly formats like .mobi. To do so, you will need the help of third party conversion software programs like Calibre and Mobipocket. There may be some formatting that does not convert well, but that mostly occurs with complicated layouts or formatting. Once you have converted the e-book into a Kindle-friendly format, you're on your way to enjoy your free e-books. With thousands of books and e-books in our online library to choose from on BookRix.com, you're sure to find several e-books that e-xcite you!
Have a favorite book or author online on BookRix? Share it in a comment here on this blog post!
Just in time for NaNoWriMo! From AppVee:
As a reviewer, I do my fair share of writing, but nothing comes close to those who spend all day writing novels and producing other excellent literature. With a tool as awesome as the iPad, I was excited to begin writing without a keyboard or being tied down to the computer. Although Apple has provided an excellent document editor for the device, there was always the feeling that there needed to be something more. iA Writer for the iPad is that more.
See it in action: