Published
June 27th, 2011
|
By
BookRix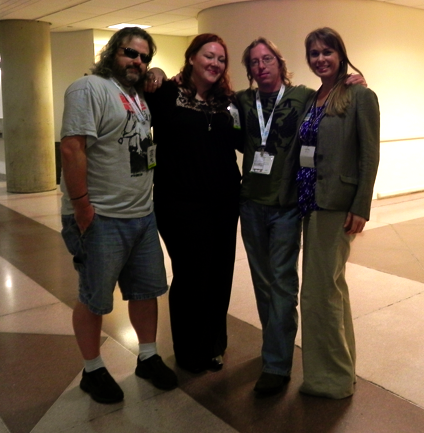 As many of you may have seen on our BookRix YouTube Channel, while at the 2011 BookExpo America, I had the opportunity (and lucky chance encounter!) to meet in person and grab an exclusive interview with two of the most successful self-published authors of our time: J.A. Konrath and Blake Crouch. Currently, they are grossing between $30,000 and $50,000 a month in eBook sales!
Watch this video (turn up your speakers) if you are serious about self-publishing your novel or book. They offer helpful tips and important messages to not only Author R. Lynn, who's just started her journey down the same indie path with BookRix as a sponsorship partner (and was the perfect person to ask these guys some serious questions), but for all of the BookRix community and writers in the world wanting to expand their book's potential horizons.
In this video Blake Crouch and J.A. Konrath discuss what it's been like since they left their legacy publishers and how that's changed their options.
They also talk about the importance of marketing and finding key influencers to write book reviews for their books (pre-launch), building a fan base and platform to sell books online and so much more.
Be prepared, the REAL, authentic and humorous personalities that Author R. Lynn and I got to see emerge during the interview are included, but with all seriousness about why they left their legacy publishers and the power of social media sites for authors including Facebook, Twitter and of course your very-own BookRix.
Follow the authors on Twitter:

@JAKonrath
@BlakeCrouch1
@AuthorRLynn
Posted in

BookRix, BookRix Community, Featured Authors, Great Authors, Industry News, Tips For Writers
|
Tagged

Amber Sims Hinterplattner, Author R. Lynn, BEA, Blake Crouch, Book Marketing, BookExpo America, eBook sales, eBooks, J.A. Konrath, JA Konrath, Legacy Publishers, print-on-demand, Self-Published Authors, Self-publishing, social media marketing, Successful eBook Authors, YouTube
|
2 Comments
Published
March 24th, 2011
|
By
BookRix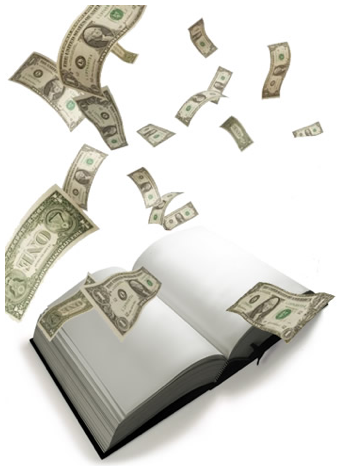 So far, her astounding success story has been picked up by Huffington Post, USA Today and is soon to grace the pages of Elle Magazine. Twenty-six-year-old millionaire and self-published writer Amanda Hocking is taking the e-book world by storm with her mega-popular urban fantasy and paranormal romance novels that sell exclusively in e-book formats.
Just this past weekend, New York Times best-selling spy thriller novelist Barry Eisler announced that he recently turned down a $500,000 book deal with an unnamed legacy publisher in order to self-publish his own popular books.  "Based on what's happening in the industry, and based on the kind of experience writers…are having in self-publishing, I think I can do better in the long term on my own," Eisler told J.A. Konrath in a lengthy interview posted on his blog as well as Konrath's.

Konrath, who sells an average of 1,846 e-books daily on Kindle, Nook and other online stores, is a successful thriller e-book novelist who pens a helpful blog for aspiring self-published authors, A Newbie's Guide to Publishing.
As the long-standing relationship between traditional publishers and new authors continues to evolve, Hocking and Eisler are certainly not along in their lucrative forays into self-publishing. A first novel by Irish teen author Leigh Fallon, Carrier of the Mark, was discovered as an e-book on HarperCollins' teen social network Inkpop and will be published in print by HarperTeen this fall.
After years of rejections from traditional publishing houses, Wisconsin-based novelist Karen McQuestion self-published several novels as e-books on Amazon's Kindle in 2009. Since then, one of her novels, A Scattered Life, has been optioned for film and printed as a paperback through AmazonEncore, Amazon's new publishing division, with more on the way.
The same USA Today article that profiles Hocking also mentions rising self-published author H.P. Mallory, who recently signed a three-book contract with traditional publisher Random House, and the success of German novel The Hangman's Daughter by Oliver Potzsch, a top-selling (100,000+) Kindle book.
We've previously sung the praises of best-selling author Seth Godin in the BookRix blog after he chose to ditch his publisher, Portfolio (Penguin) and sell his books directly to fans via print-on-demand. Another non-fiction author, John L. Locke has gone the same route, selling his books through Amazon with excellent results.
We hope to report about future best-selling BookRix authors someday soon, so keep writing and posting on our site…and share it with your friends!
Posted in

Featured Authors, Featured Books, Great Authors, Industry News
|
Tagged

Amanda Hocking, Amber Sims Hinterplattner, authors, Barry Eisler, Bestselling Author, Bestselling Book, e-books, H.P. Mallory, J.A. Konrath, John L. Locke, Karen McQuestion, Kindle, Leigh Fallon, self-published, Self-publishing, Seth Godin, Social Media
|
2 Comments