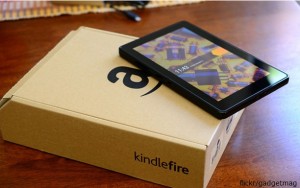 In the last quarter of 2011, Kindle put up a mean fight and took names with their sales numbers. What happened between then and now is anybody's guess. Apple has been flexing their iPad muscles for awhile now in an effort to dominate the tablet market. As a result, the iPad accounts for 68% of the tablet market, according to market-research performed by IDC. What's the deal?
I read quite a few articles and blogs with similar sentiment: Apple beat out the Kindle Fire by a long shot. But then I saw this article by Jeff Bertolucci from PC World that offered a different perspective on Kindle's sales numbers this quarter. Jeff says these numbers are "misleading" and that "many tech bloggers and journalists don't understand the difference between "shipments" and "sales" of a product." After reading his article and digging a little further, it makes more sense.
What are your thoughts?
Earlier this month my boss, Tim, informed me of his plans to visit the folks at Readmill in mid December. Being in the eBook/Self Publishing industry, I knew who they were, but now I had a special interest and wanted to know more. So I did what anyone in my shoes would've done. I went online and snooped! After plugging in their site address, my eyes were pleasantly met with a clean, sleek design layout. Well played, Readmill. Their tagline "Books have a big future" struck a chord with me since BookRix embraces the same mentality.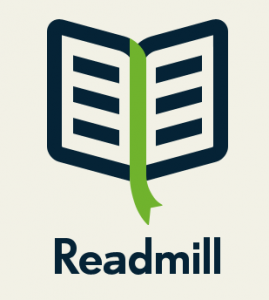 Don't let my comments surrounding their site aesthetics fool you. The team at Readmill offer much more than an polished website. This past year, they've built a solid e-reader platform that allows their users to connect with one another regardless of the e-reader device they're utilizing (Kindle, iPad, Nook, Smartphone, etc). Brilliant, right? According to them, their goal is to "integrate books with the web making them linkable, embeddable, shareable and hackable." Who wouldn't want this level of freedom?
Sadly, my Kindle was laid to rest this past November after a nasty fall down my apartment stairs. Until Santa brings me my new iPad for Christmas, I'm stuck bugging everyone with an e-reader to test various apps and programs for me. When I asked Tim about Readmill for iPad, he sang its praises and was quick to recant how "easy and comfortable" the app was to use. That's what I like to hear!
With the Readmill Reader for iPad, you can read books, track your progress and share your highlights. On Readmill.com you can follow people you like, explore books, and see what your friends are reading. It's also a great companion for the books you discover with us on BookRix. Rather than listen to me talk about it, why not take a look and see for yourself? Check it out: http://readmill.com/invite/bookrix
Comment your thoughts below. I'd love to hear what you have to say!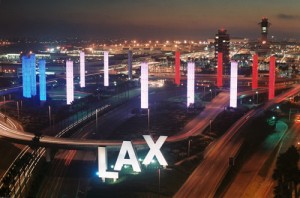 If any of you have ever frequented LAX airport, you'll understand my pain. It's crowded, it's hot (at least it is every time I've been there), kids are screaming, and the overhead speakers shouting out flight updates make my brain hurt. Needless to say, when my friend asked if I could pick him up from the airport I wasn't thrilled at the opportunity, but agreed because he's awesome and would do it for me. As luck would have it, his flight was delayed 40 minutes due to bad weather. Yay for me.
$7 bought me a snack sized bag of trailmix and a Reeses peanut butter cup. Walking out of the store, I saw a tall, white haired woman in uniform take a seat in the only secluded area of the airport and I decided this was my best bet. She pulled a Kindle out of her bag, put on her glasses, and let out a sigh. Five seconds later, she returned the Kindle to her bag. I guess I was staring because she met my gaze and clarified: "dead battery". Her tone was so full of disappointment that I couldn't bring myself to pull the Bret Easton Ellis book out of my bag and crack open the first chapter. Instead I offered up my unopened Reeses and struck up a conversation with Rachel. (She wouldn't agree to a photo)
1. What book has been the biggest influence in your life?
Eloise. Is that odd? When I first read it with my mother, we both laughed ourselves silly. Over the years, I came to realize that my mom bought the book for me not just because it was about a wonderfully imaginative free spirited girl, but because she hoped it would instill in me a belief that growing older doesn't have to be a bore. Be a character and make no apologies.
2. What author and/or character do you identify with most?
Gloria Steinem. I can't begin to explain why. Perhaps I see her as "Eloise" all grown up. I'm not sure
3. What do you think happens to you when you die?
[chuckles] That's a pretty heavy question to ask someone you've just met. I'm quite certain that when I die, I'll cease to exist. No frills there.
4. Have you ever penned anything yourself? And if so what's the recurring theme?
I've written a few short stories. I rarely write about the same subject, but the theme is consistent. Irony is always around you.
5. If you had to re-live your life as a character in a book, what book/character would it be?
Lotty Wilkins in "The Enchanted April" by Elizabeth Von Arnim
As digital publishing explodes, more and more players are tossing their hats into the ring—including authors, publishers and device manufacturers. How is this affecting the long-time industry leader, Amazon?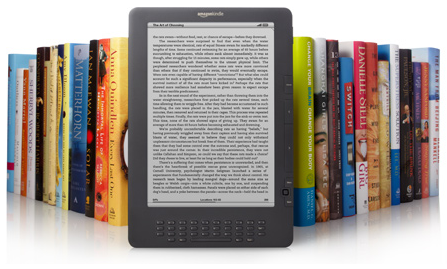 Since launching its revolutionary, best-selling Kindle eReader in 2007, Amazon enjoyed a virtual monopoly on the digital book market until recently. In the third quarter of 2010, the Kindle device retained a smaller, yet still impressive 41.5% market share, representing 1.14 million of 2.7 million eReaders sold during that period.
However, the online giant is rapidly losing ground to up-and-coming competitors like Apple's iPad tablet, Sony, Pandigital, Kobo and the Barnes & Noble Nook, which now claims 25% of the eReader market.
When it comes to eBook sales Amazon still reigns supreme, boasting 950,000 digital titles that represent 60-65% of the market, as announced at BookExpo America last month. This past January, Kindle sales surpassed paperbacks in the Amazon online store and as of one month ago, they are outselling all printed books offered by the company.
If the iPad2 and Nook Color continue gaining in popularity, Amazon will be challenged to maintain its domination of the eReader and eBook markets. They have already responded by offering a lower-priced, ad-supported version of the Kindle, and it will be interesting to see what comes next.
Stay tuned and we'll be sure to keep you updated at Between the Lines, our BookRix blog!