As we've mentioned before, our $4-Tastic self publishing packages have been doing awesome this month. With only 8 days left, we want to make sure everyone has an opportunity to take advantage of this 90% savings! Sell your eBook on BookRix, Amazon, iBooks, Kobo, Barnes & Noble and more for only $4. Don't miss this amazing deal!
Listed below are some eBooks published during our $4-Tastic promotion. Check 'em out and let us (and the authors!) know what you think. We're all ears!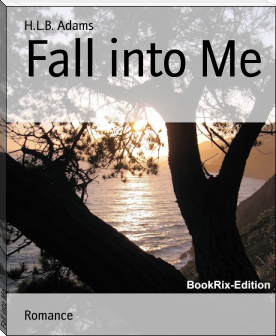 Fall Into Me by H.L.B. Adams: Lily James has a hard time dealing with grief, or as her therapist says she doesn't deal with grief properly. After her grandmother dies she goes on a downward spiral. The only person there for her, surprisingly, is her ex, Jace, the boy who cheated on her. He is there to help her through this tough time in her life, but when she gets better she moves on to another guy, Andy. Andy is sweet and kind and most importantly trust worthy. But in the end who will she choose? Jace, the guy who broke her heart and then saved her from herself or Andy they guy who made her believe in love again?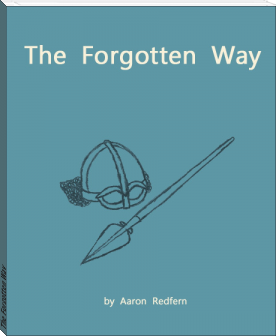 The Forgotten Way by Aaron Redfern: Two years after the events of The Long Way, Spiff still bears his scars both outside and in. Haunted by his memories, he is compelled to leave the peaceful existence he has known and set out on the second great journey of his life, accompanied by his friend, the Merai girl Miriel. Together they strike out, knowing only that they travel south–to the end of the world if they must. Stories never really end. The Forgotten Way is about what happens after the world is saved and everyone else has gone home.




They Walk Among Us by Mario Cacho: A romantic getaway to a Central American country brings Monica face to face with departed souls lurking in a murky limbo between life and death.








As digital publishing explodes, more and more players are tossing their hats into the ring—including authors, publishers and device manufacturers. How is this affecting the long-time industry leader, Amazon?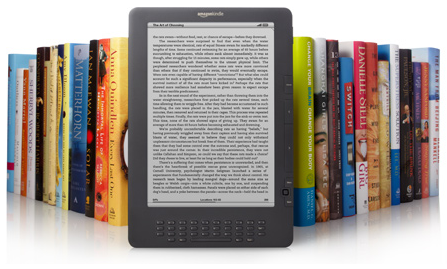 Since launching its revolutionary, best-selling Kindle eReader in 2007, Amazon enjoyed a virtual monopoly on the digital book market until recently. In the third quarter of 2010, the Kindle device retained a smaller, yet still impressive 41.5% market share, representing 1.14 million of 2.7 million eReaders sold during that period.
However, the online giant is rapidly losing ground to up-and-coming competitors like Apple's iPad tablet, Sony, Pandigital, Kobo and the Barnes & Noble Nook, which now claims 25% of the eReader market.
When it comes to eBook sales Amazon still reigns supreme, boasting 950,000 digital titles that represent 60-65% of the market, as announced at BookExpo America last month. This past January, Kindle sales surpassed paperbacks in the Amazon online store and as of one month ago, they are outselling all printed books offered by the company.
If the iPad2 and Nook Color continue gaining in popularity, Amazon will be challenged to maintain its domination of the eReader and eBook markets. They have already responded by offering a lower-priced, ad-supported version of the Kindle, and it will be interesting to see what comes next.
Stay tuned and we'll be sure to keep you updated at Between the Lines, our BookRix blog!