Thursday nights are typically mellow for me. Dinner at home with a few of my girlfriends, a bottle of wine and good conversation. No frills, just laid back fun. This Thursday in particular marked a huge event for Twilight fans. 'Team Edward' and 'Team Jacob' fans to be exact. The movie 'Breaking Dawn', part 4 of a 5 part movie saga, was released at midnight and my friend Yvette has been counting down the days since the release date was announced earlier this year. Please keep in mind that Yvette is 29 year old business professional who you'd never imagine "ooohing" and "aaahing" over a series that, for some reason or another, brings teen girls to tears. But looks can be deceiving and over the years I've come to realize that sometimes things just don't make sense.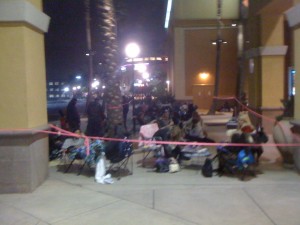 This Thursday, Yvette had a plan. She was coming to my place to hang out and have dinner with some of our mutual friends and then she was off to the movies with her boyfriend for the first showing. Over the course of the evening, each friend (myself included) enjoyed giving her a hard time, but she took our jabs with grace. After a few hours, everyone headed home and I was left with Yvette watching me put away the leftovers and rinsing off our plates. I heard her text message alert go off around 10pm and instantly knew it wasn't good. Her boyfriend (he's an EMT) got a call and couldn't make the movie. Part of me thought he was lying (could you blame him?), but it didn't matter because I knew what was coming. I had just told her my book reading plans for the evening, so I was an easy target and couldn't say no to taking his place without looking (and feeling) like a jerk. If ever "ugh" had a face, it was mine at that moment.
Let me preface my experience by saying that I've never read any of the Twilight books and I've never seen the movies, except for a few scenes on cable while channel surfing. In the 12 minute drive to the theater, Yvette did her best to bring me up to cinematic speed and I did my best to feign enthusiasm even though we both knew the truth. I held in my frustration when I saw the line of teenagers (and their parents) lined up outside to get good seats. Some even brought folding chairs! Everyone was friendly and hyped, so I took the opportunity to entertain myself and ask a few questions to the youngsters surrounding us. All in all, I talked to 9 teens (6 girls and 3 boys). 2 owned the book series, but both admitted they had not finished them. The remaining 7 had only seen the movies. When I asked them what it was about the movies that made them so fanatic, I received a variety of answers. But my favorite was from Cassidy, 14, who so eloquently said "It's really just a long love story. It's all about love." In a way, I have to agree because if I didn't love my friend, she would be sitting in that line by herself.
I'm not going to spoil the movie for anyone who hasn't seen it. That's not my style. But in my opinion, this video clip sums the whole thing up. WARNING: this clip *does* include spoilers. So don't watch it unless you want to save yourself the money on a ticket as well as 1 hour and 57 minutes of your life.
If you're a true fan, god love you. Perhaps in the right mood and at the right time, I might appreciate these films for what they are. But until then, I'm going to think of those happy Twilight fans lined up outside and feel old.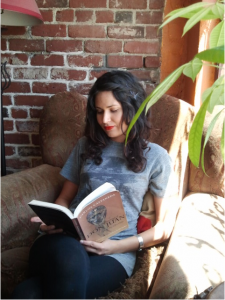 While waiting in line at Viento y Agua Coffee house on 4th and Termino this afternoon, I gazed at the small shelf next to the register that housed borrowed books. My eyes immediately fell on the large bold text "JANE". Prior to its demise in 2007, I had been a huge fan of this magazine and maintained a subscription during my roommate days in Costa Mesa, Ca. I picked up the issue marked September, 1998 and Natalie Portman stared back at me. One of my favorite recurring articles was 'The Same 5 Questions We Always Ask'. I flipped through the pages and felt as though I was stepping back in time. It got me thinking. Having a recurring interview on our BookRix blog could be fun! As this epiphany hit me, I glanced around the coffee shop and saw a sea of material! What do people do at coffee shops? Sure they come for a latte or an espresso, but they also stay to read. One girl in particular caught my eye.
Her name is Nadia Bec and she's been living in Los Angeles County for the past year with her boyfriend Jean. When Jean moved to California from Paris (of course he would be French) for an editing job, he wasn't sure which city he wanted to settle down in. While visiting a friend in the city, he made a stop at Agua y Viento for an afternoon coffee and saw Nadia in her usual corner reading. They've been together ever since. I took note of two important things: 1.) Apparently stuff like this doesn't only happen in the movies, and 2.) I need to hang out in coffee shops more often if I want to meet the man of my dreams.
1. What book has been the biggest influence in your life?
Khalil Gibran "The Prophet" I think this book is basically a guide on how to live your life. Now if i could only follow it!
2. What author and/or character do you identify with most?
I think the character I identified the most with was Holden Caulfield from "The Catcher and the Rye" by J.D. Salinger. Angst, alienation and rebellion are not only adolescent issues. I can relate to the struggle he has within his own psyche. That wanting to connect with others on an adult level while a part of me wants to reject the adult world as being "phony".
3. What do you think happens to you when you die?
I believe in a sort of reincarnation after death. I feel you keep coming back in other forms until you learn the life lessons you missed in your previous existence. Essentially until you reach enlightenment.
4. Have you ever penned anything yourself? And if so what's the recurring theme?
Yes i write all the time. Mostly poetry. The recurring theme seems to be the struggle to attain self fulfillment. I like to go back and reread some of my writings from my high school years. In some ways it allows me to see how far I've come and in other ways its a bit discerning when i notice I'm still dealing with some of the same issues. Either way it will make a great memoir some day:)
5. If you had to re-live your life as a character in a book, what book/character would it be?
I think i would choose to back as Jack Kerouac in "On the road". Spontaneous road trips , life without boundaries. Who wouldn't want to be that character?