Earlier this month my boss, Tim, informed me of his plans to visit the folks at Readmill in mid December. Being in the eBook/Self Publishing industry, I knew who they were, but now I had a special interest and wanted to know more. So I did what anyone in my shoes would've done. I went online and snooped! After plugging in their site address, my eyes were pleasantly met with a clean, sleek design layout. Well played, Readmill. Their tagline "Books have a big future" struck a chord with me since BookRix embraces the same mentality.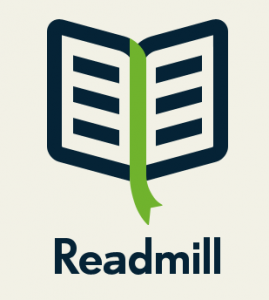 Don't let my comments surrounding their site aesthetics fool you. The team at Readmill offer much more than an polished website. This past year, they've built a solid e-reader platform that allows their users to connect with one another regardless of the e-reader device they're utilizing (Kindle, iPad, Nook, Smartphone, etc). Brilliant, right? According to them, their goal is to "integrate books with the web making them linkable, embeddable, shareable and hackable." Who wouldn't want this level of freedom?
Sadly, my Kindle was laid to rest this past November after a nasty fall down my apartment stairs. Until Santa brings me my new iPad for Christmas, I'm stuck bugging everyone with an e-reader to test various apps and programs for me. When I asked Tim about Readmill for iPad, he sang its praises and was quick to recant how "easy and comfortable" the app was to use. That's what I like to hear!
With the Readmill Reader for iPad, you can read books, track your progress and share your highlights. On Readmill.com you can follow people you like, explore books, and see what your friends are reading. It's also a great companion for the books you discover with us on BookRix. Rather than listen to me talk about it, why not take a look and see for yourself? Check it out: http://readmill.com/invite/bookrix
Comment your thoughts below. I'd love to hear what you have to say!
As digital publishing explodes, more and more players are tossing their hats into the ring—including authors, publishers and device manufacturers. How is this affecting the long-time industry leader, Amazon?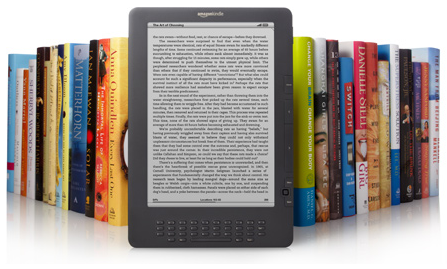 Since launching its revolutionary, best-selling Kindle eReader in 2007, Amazon enjoyed a virtual monopoly on the digital book market until recently. In the third quarter of 2010, the Kindle device retained a smaller, yet still impressive 41.5% market share, representing 1.14 million of 2.7 million eReaders sold during that period.
However, the online giant is rapidly losing ground to up-and-coming competitors like Apple's iPad tablet, Sony, Pandigital, Kobo and the Barnes & Noble Nook, which now claims 25% of the eReader market.
When it comes to eBook sales Amazon still reigns supreme, boasting 950,000 digital titles that represent 60-65% of the market, as announced at BookExpo America last month. This past January, Kindle sales surpassed paperbacks in the Amazon online store and as of one month ago, they are outselling all printed books offered by the company.
If the iPad2 and Nook Color continue gaining in popularity, Amazon will be challenged to maintain its domination of the eReader and eBook markets. They have already responded by offering a lower-priced, ad-supported version of the Kindle, and it will be interesting to see what comes next.
Stay tuned and we'll be sure to keep you updated at Between the Lines, our BookRix blog!
In the past, BookRix has given contest prizes of e-Readers, such as the Kindle for the Worst Nightmares mini-contest (of which Gooduklady was the lucky and talented winner) and soon an iPad in the Dear Diary contest! But did you know you can download e-books from BookRix to your e-Reader? It's fairly easy to do so regardless of if you have a Kindle, Nook, iPad or other e-Reader!
It's as simple as going to the book on BookRix that you want to read and hit the Download/E-Reader button on the right below the book cover (see image below). Follow the prompts to download the book to your computer or your e-Reader device.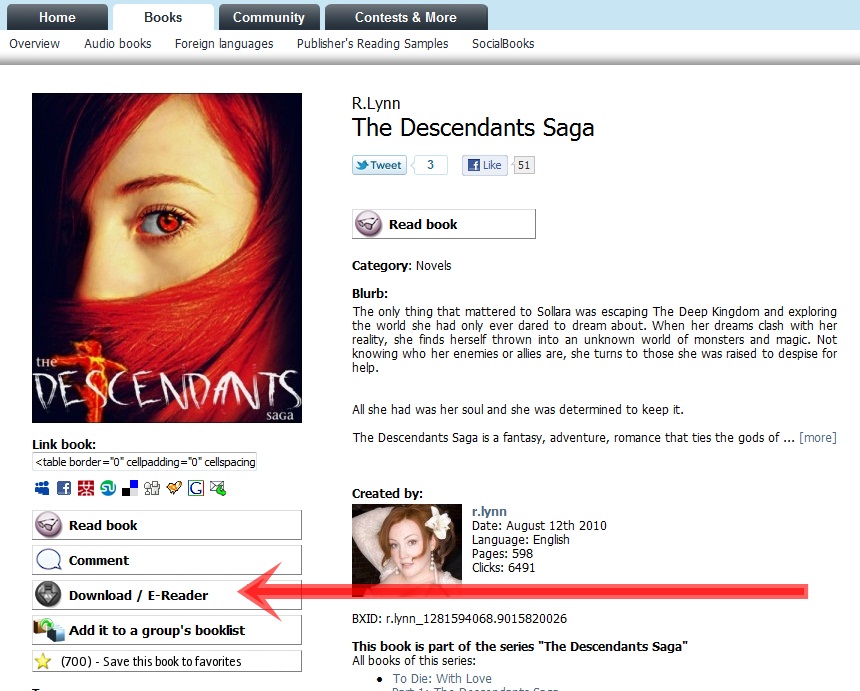 For most e-Readers, you're set to go because your e-Reader accepts the ePub file format. For the Kindle however, you will need to convert the ePub files to Kindle-friendly formats like .mobi. To do so, you will need the help of third party conversion software programs like Calibre and Mobipocket. There may be some formatting that does not convert well, but that mostly occurs with complicated layouts or formatting. Once you have converted the e-book into a Kindle-friendly format, you're on your way to enjoy your free e-books. With thousands of books and e-books in our online library to choose from on BookRix.com, you're sure to find several e-books that e-xcite you!
Have a favorite book or author online on BookRix? Share it in a comment here on this blog post!