It might sound strange at first, but trust us. It's a proactive step for an indie author and you'll thank yourself for it doing down the line. If you're a writer, chances are you're working on a book (or several) as you read this blog. And if that's the case, great! But in the same way you carve out time to write another chapter in your masterpiece, make sure you're also making the time to set yourself up for success when you're ready to publish. It's better to be prepared. Even more so when it comes to eBook publishing and gaining eBook sales.
Know your topic. Know your audience.
Whether you're writing about vampires, science fiction or romance it's a good idea to thoroughly understand your topic and chosen book genre. Think about the stories you love – why do you love them? What makes them unique or different? How can you make your book stand out from the crowd? Once you've thought about that, you need to consider who your audience is. Who is it you're trying to appeal to and where do they go online? Are they involved in social media? Do. Your. Research. This is a very crucial step
What's your persona?
Recently I've been learning a lot about personas. Their role in work environments, in the entertainment industry, even in family dynamics – there are countless personas. And as an author, your persona will become very important. It is essential for you to determine who you and build from it. Don't just be "Katie King who loves to write psychological thrillers" because that boring and won't get you noticed. Instead, dig a little deeper and express yourself like this: "Katie King who loves phychological thrillers, kicks tail at Dungeons & Dragons and has a passion for photography".  Make yourself stand out and get personal. This is also important if you decide to use a pen name. If you're writing under an alias, you can be whoever you want to be. Just make sure YOU know who you are and stick to it.
If you build it, it will come.
Sorry for the Field of Dreams reference, but this phrase hits the nail on the head. One of the major benefits behind marketing your book before it's published is to have an audience of people anticipating its arrival. It's important to think ahead and have a strategy in place. The step before this involved knowing your audience. Once you know who they are, plot out how you're going to draw them in. Videos? Podcasts? A blog? Take the time to really think this out. Be creative and think strategically.
Put your finger on the pulse of social media.
Facebook, Twitter, YouTube, Google+, Pinterest, Instagram, Goodreads, Tumblr – social media channels are endless. I don't recommend juggling all of them, but it's imperative to a.) Understand what each one does, and b.) Identify which channel your target audience uses most. After all, why spend your time on YouTube if the people you're trying to reach predominantly use Twitter? Once you've identified the channels you intend to use, create an "author" profile for each one and personalize it using the persona you've chosen. For additional marketing tips and how to further utilize social media, check out our complete marketing guide here.
Be proud of your eBook self-publishing goals.  You're taking full control of your work and carving out a name for yourself in the publishing world. It's an exciting time! Just remember, if you ever have questions or need advice, our community is full of experienced, self published authors who enjoy offering their assistance wherever they can. Come check it out!
Posted in
BookRix News
|
Tagged

ebook publishing, eBook sales, eBook self publishing, Facebook, Goodreads, google+, indie author, Instagram, Pinterest, romance, Science Fiction, self-published, tumblr, Twitter, vampires
|
Leave a comment
Published
March 24th, 2011
|
By
BookRix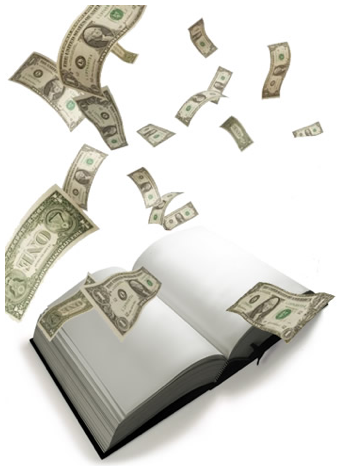 So far, her astounding success story has been picked up by Huffington Post, USA Today and is soon to grace the pages of Elle Magazine. Twenty-six-year-old millionaire and self-published writer Amanda Hocking is taking the e-book world by storm with her mega-popular urban fantasy and paranormal romance novels that sell exclusively in e-book formats.
Just this past weekend, New York Times best-selling spy thriller novelist Barry Eisler announced that he recently turned down a $500,000 book deal with an unnamed legacy publisher in order to self-publish his own popular books.  "Based on what's happening in the industry, and based on the kind of experience writers…are having in self-publishing, I think I can do better in the long term on my own," Eisler told J.A. Konrath in a lengthy interview posted on his blog as well as Konrath's.

Konrath, who sells an average of 1,846 e-books daily on Kindle, Nook and other online stores, is a successful thriller e-book novelist who pens a helpful blog for aspiring self-published authors, A Newbie's Guide to Publishing.
As the long-standing relationship between traditional publishers and new authors continues to evolve, Hocking and Eisler are certainly not along in their lucrative forays into self-publishing. A first novel by Irish teen author Leigh Fallon, Carrier of the Mark, was discovered as an e-book on HarperCollins' teen social network Inkpop and will be published in print by HarperTeen this fall.
After years of rejections from traditional publishing houses, Wisconsin-based novelist Karen McQuestion self-published several novels as e-books on Amazon's Kindle in 2009. Since then, one of her novels, A Scattered Life, has been optioned for film and printed as a paperback through AmazonEncore, Amazon's new publishing division, with more on the way.
The same USA Today article that profiles Hocking also mentions rising self-published author H.P. Mallory, who recently signed a three-book contract with traditional publisher Random House, and the success of German novel The Hangman's Daughter by Oliver Potzsch, a top-selling (100,000+) Kindle book.
We've previously sung the praises of best-selling author Seth Godin in the BookRix blog after he chose to ditch his publisher, Portfolio (Penguin) and sell his books directly to fans via print-on-demand. Another non-fiction author, John L. Locke has gone the same route, selling his books through Amazon with excellent results.
We hope to report about future best-selling BookRix authors someday soon, so keep writing and posting on our site…and share it with your friends!
Posted in

Featured Authors, Featured Books, Great Authors, Industry News
|
Tagged

Amanda Hocking, Amber Sims Hinterplattner, authors, Barry Eisler, Bestselling Author, Bestselling Book, e-books, H.P. Mallory, J.A. Konrath, John L. Locke, Karen McQuestion, Kindle, Leigh Fallon, self-published, Self-publishing, Seth Godin, Social Media
|
2 Comments