Published
August 28th, 2013
|
By
BookRix
After recently turning 18, Adam Lewis LaValley is the youngest success story at BookRix. Adam, known as "rootrot", is one of the most well-known young writers on BookRix, and his hard work is starting to pay off – His first self-published eBook, The Mountain Man, has been in our top 10 sales ranking since January! Adam is a multi-talented writer; he is a self-proclaimed history buff, and just published his first historical book, Freedom Ho! Extravagant Stories from America's Past. He also recently published CORE – today's featured book – a futuristic sci-fi action novel with intense descriptions, plot and back-story only a history connoisseur could create.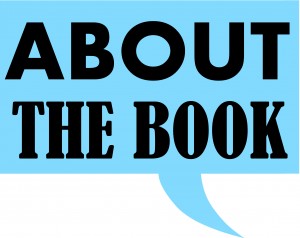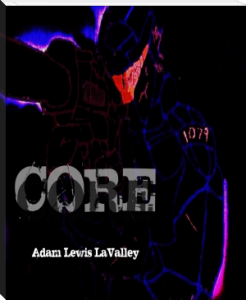 The world has been ravaged by nuclear war, famine, and terrorism. In a continent's ashes, a new power has risen…In its pursuit for supremacy, the power attacks and conquers the neighboring, small thriving country of Maruvi. The Imperial CORE Warrior Program quickly wipes out Maruvi's defenses and military structures, killing off their best fighters, the Jaspers. Only one lone rebel group remains to resist the invaders, but their attacks are futile…they are forced into hiding as the COREs continue their onslaught.
But that was until one of their own, Unit Radez1079, joined the Resistance. With this professional combatant, the rebels again take arms and rise up. After 40 years of hiding they must rise to fight this power, and this time it's die or try…
BUY LINKS:
AMAZON
KOBO
ITUNES
BARNES&NOBLE
BOOKRIX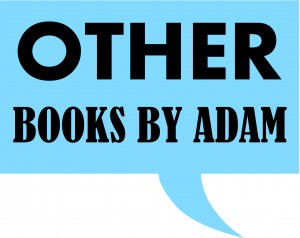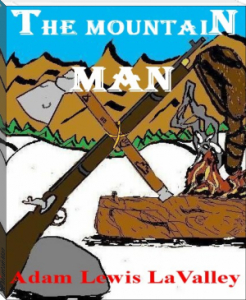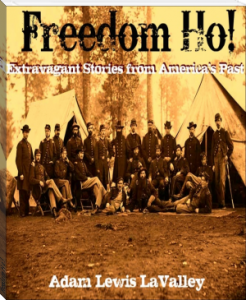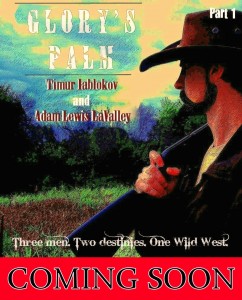 You can find more free eBooks by Adam LaValley by clicking right HERE!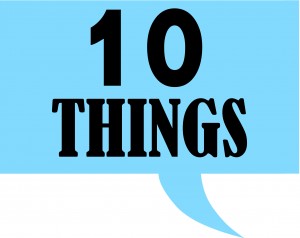 10 Things You Wouldn't Have Known About Adam:

1. Loves cartoons and animation in general; anime travel series are a new personal favorite, and he is captivated by Kino's Journey.
2. Is an amateur graphic artist.
3. Has a thing for messing around with animation; hopes to see one of his stories as an animation on the big screen or television one day.
4. Began drawing funny little cartoon characters at the age of 11.
5. Started a collection of Louis L'Amour Western novels.
6. Aside from Civil War history, loves the Industrial and Progressive Eras.
7. Prefers Teddy Roosevelt and Lincoln over other presidents any day.
8. Favorite saying from Teddy: "Mistah SPEAKAH!"
9. Is a not-too distant blood relative of Ulysses S. Grant, and owns a copy of his autobiography.
10. Hates tomatoes, loves fries!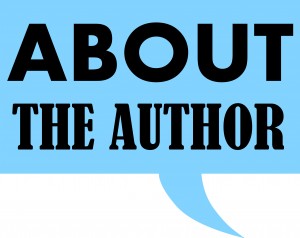 Adam Lewis LaValley was born and raised in Minnesota, and has been living there since. Having just completed High School, he is now being exposed to the world and all its opportunities. With a deep interest in American history, he plans to take courses at the University of Minnesota to strengthen his understanding of the past and later begin a career in teaching.

Having written his first full-length novel at the age of 13, Adam has gone on to better his skills at writing by introducing himself to various genres and writing forms. He has found, surprisingly, that his storytelling skill lies in tales of Historical Fiction and Sci-Fi.
After joining the Bookrix community in 2010, Adam has been introduced to a positive environment full of encouragement and ambitious young story writers like himself. His dream of publishing a novel came true when The Mountain Man hit the website's front page in December 2012, and became a bestseller. Since then, two others have been published.
Aside from writing by himself, Adam is also collaborating with Bookrix writer Timur Iablokov (the.dragon) and DeviantArt artist Plaguey to create a Sci-Fi graphic light novel. Glory's Palm, a Western novel that will feature three parts to its storyline, will also be published this September.
Find Adam on the Web:
AUTHOR BLOG
AUTHOR ART
FACEBOOK

Published
July 25th, 2013
|
By
BookRix

GUEST POST
Today we are featuring an article by Amber, owner and co-creator of Me, My Shelf and I blog, MMSAI Designs, and Book Nerd Tours.  Amber has a lot of great insights about the art of marketing and selling eBooks, and the eBook self-publishing world in general, so we've asked her here to shake some sense into you. She wants to share some wisdom, gained through years of experience with Independent Authors, hopeful that it will rub off on at least a few of you.


WHY YOUR COVER MATTERS
I'm going to tell you something that might come as a shock to you, and maybe sound even a little harsh. But it's the truth and frankly someone needs to say it. No matter how well your book is written or how intriguing your synopsis is, no one is going to even think about buying your book if you have a poorly crafted cover.
No one is going to even think about buying your book if you have a poorly crafted cover.
I know, I know, we constantly spout the phrase 'Don't judge a book by its cover' but let's face it, when it comes to using this phrase about actual books, and not as just a vague mantra about life, everyone really does judge a book by its cover. Book Buyers. Book Readers. Book Bloggers. Book Sellers.
Think about it, it's the books first impression. When someone is scrolling through an eBook store, what do they see? Not the synopsis, not an excerpt. They see the cover. Your cover is the difference between someone clicking on your book to see that masterfully crafted synopsis, and them scrolling past and never thinking another thought on it again. First impressions are everything and if you are not using the cover to your advantage, you have no one to blame for poor book sales but yourself.
Independent Authors have a wonderful opportunity that traditionally published authors don't – they have 100% full control over their cover art. Do you know how many traditionally published authors would kill to have even a tiny say in their cover?
Independent authors constantly waste this opportunity by looking at their cover as a way to save money. Instead of spending a few days looking around the millions of able bodied and extremely well priced graphic designers on the internet, they blow the dust off that version of Paint Shop Pro that hasn't been used since Madonna had her last top 40 hit, and put something together themselves.
Independent authors constantly waste this opportunity by looking at their cover as a way to save money.
These very same people who would never consider doing heart surgery because they weren't trained as a doctor. People who wouldn't even entertain the idea of teaching an advanced English class because they do not possess an English degree. These very same people are more than willing to jump into the shoes of a Graphic Designer without batting an eyelash and think they can do that job, maybe not as well, but well enough. In any job, "well enough" is never a good option and it never works.
Not only can this be detrimental to your book sales, but quite possibly to yourself personally. Did you know nearly all photos on the internet are copyright protected in some fashion? If you're just grabbing things willy-nilly you could get sued. And that if you are buying stock images, you could be wasting money. A designer already has accounts with all these stock places, they get the images for far less than you would and generally they come as part of the cost you pay said designer!
I know you believe you book is great, and if people could just read it they would love it. I don't doubt you – but let me share with you something to think about before you dismiss the thought that the marketing that comes along with a book cover isn't as important as I make it seem. Before you fully subscribe to the idea your writing style alone will carry your career remember this: JK Rowling, author of the Harry Potter Series published a book under a pen name recently. Even her fantastic and multi-award winning writing could not sell more than 1500 copies of that book in 6 months. When it was leaked she was in fact the author her sales jumped 500,000% in 48 hours. That day JK helped prove that writing doesn't sell books – marketing does. You're not JK Rowling, yet. Your name alone won't sell your books, and it's not ever going to if people don't want to read them in the first place.
That day JK helped prove that writing doesn't sell books – marketing does. You're not JK Rowling, yet.
- Amber



Check out these links for more author tips about:
Marketing your eBook
eBook Cover Design
Creating an eBook
And make sure to stop by the Art Writers group if you need help with your cover!




What makes a self published book popular? How can an indie author create a buzz surrounding their work – or better yet, make it go viral? Sometimes it can be the right combination of self promotion and a bit of luck. But at BookRix, we don't encourage our members to wait around for luck to strike. Self publishing is best when you have a plan in place. We've touched on various marketing opportunities, both before and after you self publish your book on previous blogs (How to Write Effective Book Descriptions: A Guide for Self-Published Authors, How To Have Successful eBook Sales as a Self-Published Author & Be Active On BookRix), but today we have something else that can help further your success.
An essential part of marketing your indie book is getting people to read it. Having your book read is fantastic, but in this scenario, let's try to target the type of reader who is inclined to write a review. Book reviews serve as a form of promotion in themselves. When someone stumbles across a book with positive reviews, it often influences their decision to read or purchase it, thus increasing sales. Indie author Madeline Sheehan says her eBook sales grew drastically when her books were reviewed by online bloggers: "Cocaine & Cupcakes Book Blog and Totally Booked had gotten a hold of Undeniable [her third novel]. They loved it, they promoted it, and they contacted me for an interview, which led to Maryse's Book Blog picking it up for review, which also loved it. All three of those blogs have huge, dedicated followings and after they reviewed Undeniable, I watched in awe as my sales skyrocketed."
Take it from someone who has been there and done it themselves. In Madeline's case, these book blogs found her book. But a lot of book bloggers take submissions! This week we came across The Book Blogger Directory, a wonderful site that categorizes bloggers by the book genre they enjoy reading and reviewing. Take a look at some of the blogs listed within the genre you write. Most of these bloggers have a Submissions link where you can see their requirements for book reviews. Don't be discouraged if some of the blogs are no longer active or if the blogger cannot accept submissions because they've been inundated with books. Just move onto the next blog and see what you can do to submit your book.
If you don't feel your work is ready to be reviewed by bloggers, use our BookRix community for feedback and suggestions. Remember, our community is filled with over 500,000 indie reading and writing enthusiasts who love to help.
We Love Indie Publishing!
Posted in
BookRix News
|
Tagged

be active on BookRix, Cocaine & Cupcakes book blog, how to have successful eBook sales as a self piblished author, How to Write effective book descriptions, indie author, indie books, Madeline Sheehan, self publshed, Self-publishing, sell eBooks, The book blogger directory, Totally Booked blog, Undeniable
|
Leave a comment


We've always been encouraged to never judge a book by its cover. But there's a reason that phrase is figurative because from a literal standpoint, it's practically impossible. Consumers are drawn to high quality, professional book covers. And sales numbers don't lie: Authors who took the time to create polished and well formatted covers (or hired someone to do it for them) sell more books.
Some people feel professional book covers are a perk of being published through a traditional publishing house. Sure, it might come out looking nice, but did you know that authors publishing through big name publishers have little to no say in their cover design? Not only does the publisher have the right to edit the book as they see fit, but they can also do as they please with the cover. Seems unfair, doesn't it? Remember, you chose eBook self publishing for a reason. When you do this, you have full creative control over your work. That includes everything from the table of contents to the book description to the cover art – the first thing your reader sees. So do your research! If you're savvy with Adobe Illustrator or Photoshop, dive in and get creative. If you don't know anything about either program, all is not lost. Third party companies exist for this very reason – graphic designers are everywhere. But before you go exploring online check out the Art Writers group on BookRix and talk to the members. Many of them volunteer their time and expertise to help increase their skill. The best part is that you – the author – can tell them what you have in mind. If art isn't your thing and you don't have any ideas for a cover, you can discuss the genre, plot or subplot and see what creative ideas they can come up with. The Art Writers group is full of incredibly gifted members who strive to get your work complete so you're ready to publish we're proud to have their work on our site.
If you're looking for examples of stand out covers, here are my three current favorites on BookRix. These images are eye catching, clear and free from visible pixels. Great job, guys!


Remember, if you want to sell ebooks, the cover is what draws the reader in. The book description is what entices them to read your book – and that should always be your primary goal after creating great work: To sell your eBook! For tips on how to write effective book descriptions, check out our blog here with tips from successful author Richard Ridley! With an eBook, self publishing can be easy. But it's important not to cut any corners! With a proper cover and a great book description, your eBook is going to fly off the (virtual) shelves.
Posted in
BookRix News
|
Tagged

Author Tips, eBook formatting, eBook layout, eBook sales, eBook self publishing, Effective Book Descriptions, indie author, indie publishing, Market your book, marketing eBooks, publish eBooks, Self-publishing, sell eBooks, successful eBooks, Writing Tips
|
Leave a comment


As an Indie author, you are in charge of everything: Self-publishing your eBook, creating your eBook, and of course, marketing your eBook. One of the more fun methods of marketing is to send your book on tour. Book blog tours are becoming increasingly popular, with great guest posts, interviews, cover reveals, book news, and giveaways for the new readers and fans. With our $5,000 Indie Author Writing Contest, marketing has never been more important!
BookRix would like to thank you all so much for participating in our third book blog tour, featuring The Long Way by BookRix author Aaron Redfern. We're pleased to announce the three winners for the big Between the Lines Blog Tour Giveaway:
Congratulations, Glendalys Hernandez! You are the FIRST PRIZE WINNER! You have won a $100 Amazon gift card, a BookRix Sampler Pack (several great eBooks published by BookRix members), an eBook copy of The Long Way, and also some great swag!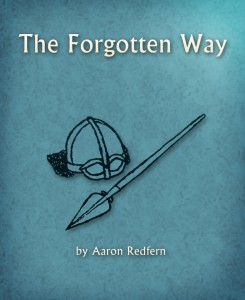 Congratulations to Pauline Jim Creeden! You are the SECOND PRIZE WINNER! You have won a $50 Amazon gift card and two free eBooks!
Congratulations to Mary Preston! You are the THIRD PRIZE WINNER! You have won a $25 Amazon gift card and a free eBook!
Winners check your inbox for an email notification from the author!
The sequel to Aaron's book – The Forgotten Way – is now available in the eBook stores. Check out the blurb:
Two years after the events of The Long Way, Spiff still bears his scars both outside and in. Haunted by his memories, he is compelled to leave the peaceful existence he has known and set out on the second great journey of his life, accompanied by his friend, the Merai girl Miriel. Together they strike out, knowing only that they travel south–to the end of the world if they must.
Stories never really end. The Forgotten Way is about what happens after the world is saved and everyone else has gone home.


Aaron Redfern's The Long Way will be offered as a free eBook for a limited time, starting next week in the eBook stores!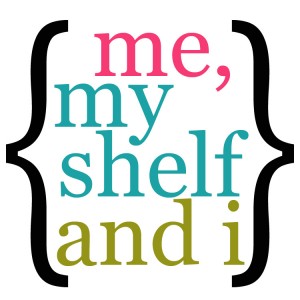 Another way to market your book is to find blogs and websites that feature eBooks by Indie Authors. Like BookRix, there are many sites devoted to helping unknown authors make their way in the all-encompassing world of publishing. Me, My Shelf & I is a great example of an Indie friendly site, offering a variety of features such as reviews, graphic design services, and our personal favorite – My Indie Monday – featuring a new book and author each week.
BookRix and Me, My Shelf & I have decided to become friends, and this past Monday our very own Aaron Redfern was featured and next week, our very own AnnaRose Vittoria will get her moment to shine. Check out the site and support Independent Authors.


Published
June 5th, 2013
|
By
BookRix




Upload and Formatting
With the BookRix self publishing platform, we have made the creation and selling of eBooks effortless. If you've been looking for a simple way to create the best eBook and distribute it to as many online shops as possible, then you've come to the right place.
Our BookRix support team recommends that our authors utilize the document upload option, as it properly prepares your eBook. Most authors maintain a backup copy of their work in a program like Microsoft Word or Open Office. Doing so provides ease of storage as well as a sense of safety. If your manuscript is already formatted within the Word doc, then you can easily upload it as is. The advantages of doing this are:
-              Fewer clicks to get your eBook published
-              Automatic creation of table of contents
-              Ability to edit uploaded document
-              Avoid annoying formatting errors that can arise from "copy & paste" functionality
How do I make my document ideal for uploading?
The chapter title of your document should begin with the heading styles in Word or Open office. When you use the "Heading" feature in the tool bar (NOT to be confused with "Header") to format each chapter title, the chapters will automatically be created in the editor when you upload the file. The chapters will create a table of contents and are clickable, taking you directly to the selected chapters. It's that easy.
What else is taken from formatting?
If your document includes images or photos, these will be included in the eBook and will appear centered below the text or on a new page. The formatting "bold", "italic" and "underline" will also be accepted as well as the text alignment "centered" or "flush right". In addition, paragraphs and line breaks are detected and incorporated as well.
Why is "copy and paste" not the ideal method to create an eBook?
Although this functionality is still available, our support team advises against it. Creating one chapter at a time often causes formatting errors that are annoying and unnecessary. Many of these errors are manually created and time consuming to fix. Do yourself a favor – try the file upload option. You'll be pleased you did.