Cracking the Amazon Algorithms
Joanna Penn, author, internet entrepreneur and international speaker, recently broke down David Gaughran's book, Let's Get Visible: How to Get Noticed and Sell More Books. Her article explains that Gaughran's book will make it easier for self-published authors to understand the basics of achieving successful eBook sales, or at least optimizing them. David Gaughran is an author/blogger known for his in-depth, critical and intelligent analysis of the publishing world.
Basically Joanna says that there are two main ways for people to find your eBooks:

1. Through your eBook
Most people buy the majority of their books from authors that they know nothing about. These sales have nothing to do with the author's "platform". Your "platform" is more about putting in consistent, focused effort over the course of a career, and making incremental improvements in extending your network. It's about making waves that attract other people to you—not about begging others to pay attention. (To learn more about "platforms" read THIS article.)
2. Through you (the author)
This is all about your platform and how you reach people in the world. Joanna believes that #2 is important, having spent a lot of time and effort building her own platform and it changed her life. (Sounding familiar authors?)  She is a full-time author-entrepreneur because of her website. (Ahem – Authors: GET YOUR OWN BLOG/WEBSITE!) However, she says that she definitely sells more books to people who haven't got a clue who she is and nor do they care.
Another important point is:
Readers shopping on Amazon buy more books!
Here is what Joanna says she learned from the book:
(1) Amazon algorithms are different for different charts and different territories
I'm not one of those people who likes to track data, but I have known for a long time how important the Amazon algorithms are for selling books. What I didn't know was the difference between the Sales Rank, the Recommendation Engine, Bestseller Lists, Popularity lists, Top-Rated in Categories, Hot New Releases, Movers & Shakers and all the other ways you can target the lists and prime the sales pump.
(2) Staggering your launch is better for long-term sales than a big initial spike
A few years back there was a boom in 'Amazon Bestseller' promos where people would try to spike sales on one day, hit the charts and that would make everything a success. However, Amazon's whole aim is to give people fantastic content and those kinds of programs were boosting books that didn't necessarily deserve visibility. David talks about how the algorithm now pushes those books back down as fast as they rose, so when you launch, you want to have a slow start, with sales spaced out over time. He has a lot of specific ideas around the launch, definitely worth taking note of.

There's also a great section on free pulsing and price pulsing which you should read if you're still confused about ebook pricing! Plus a detailed method of evaluating paid advertising and doing group promotions.
Joanna also mentions that Gaughran's book emphasizes that most of the strategies are only effective if you have more than 2 or 3 sale books (so get publishing!).  Joanna says that it's really important to "remember that one of the best ways to sell more books is to write more books!"
To read the full article, visit Joanna's website, The Creative Penn.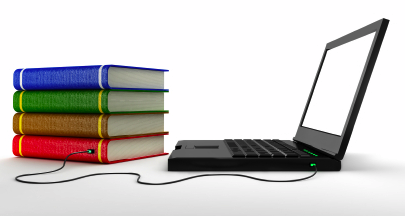 This seems to be the year that the digital revolution is posed to take over the publishing world, here and overseas.
In a recent press release, the Association of American Publishers reported that in January 2011, U.S. net sales of e-books surged by 115.8% over the same month last year, more than doubling from $32.4 to $69.9 million. Total book sales were slightly lower, with both hardcover and paperback book sales declining significantly.
Across the pond, digital, print-on-demand and self-publishing have boosted the production of new book titles in the UK, up 14% from 2009 to 2010 (133,000 to 151,969), according to Bookseller.com. The article states, "The figure is derived from the number of ISBNs Nielsen issues over the year. However, the 2009 figure has since been increased to 157,039 because of the late addition of digital titles in that year, a factor that may also further increase the 2010 figure." Last year also saw 3,151 new UK publishers registering for an ISBN, a 10-year high, compared to 3,007 in 2009—an increase attributed primarily to self-publishing authors.
Meanwhile, everyone wants a piece of the e-book pie. For instance, Barnes & Noble is expanding its PubIt! digital publishing platform for the NOOK format, Amazon's new AmazonEncore distribution program helps self-published authors get more exposure across various channels, and even the perennial page layout software application QuarkXPress has been overhauled to let publishers catch the next wave of digital content production.
Also riding the crest of the digital self-publishing juggernaut is our own BookRix.com online author/reader community that has grown from zero to more than 15,500 digital uploads since launching just 2.5 years ago. As a BookRix member, aren't you proud to be on the cutting edge of the future of book publishing? We are!
What are your thoughts and concerns as the world of publishing keeps changing?