Published
July 25th, 2013
|
By
BookRix

GUEST POST
Today we are featuring an article by Amber, owner and co-creator of Me, My Shelf and I blog, MMSAI Designs, and Book Nerd Tours.  Amber has a lot of great insights about the art of marketing and selling eBooks, and the eBook self-publishing world in general, so we've asked her here to shake some sense into you. She wants to share some wisdom, gained through years of experience with Independent Authors, hopeful that it will rub off on at least a few of you.


WHY YOUR COVER MATTERS
I'm going to tell you something that might come as a shock to you, and maybe sound even a little harsh. But it's the truth and frankly someone needs to say it. No matter how well your book is written or how intriguing your synopsis is, no one is going to even think about buying your book if you have a poorly crafted cover.
No one is going to even think about buying your book if you have a poorly crafted cover.
I know, I know, we constantly spout the phrase 'Don't judge a book by its cover' but let's face it, when it comes to using this phrase about actual books, and not as just a vague mantra about life, everyone really does judge a book by its cover. Book Buyers. Book Readers. Book Bloggers. Book Sellers.
Think about it, it's the books first impression. When someone is scrolling through an eBook store, what do they see? Not the synopsis, not an excerpt. They see the cover. Your cover is the difference between someone clicking on your book to see that masterfully crafted synopsis, and them scrolling past and never thinking another thought on it again. First impressions are everything and if you are not using the cover to your advantage, you have no one to blame for poor book sales but yourself.
Independent Authors have a wonderful opportunity that traditionally published authors don't – they have 100% full control over their cover art. Do you know how many traditionally published authors would kill to have even a tiny say in their cover?
Independent authors constantly waste this opportunity by looking at their cover as a way to save money. Instead of spending a few days looking around the millions of able bodied and extremely well priced graphic designers on the internet, they blow the dust off that version of Paint Shop Pro that hasn't been used since Madonna had her last top 40 hit, and put something together themselves.
Independent authors constantly waste this opportunity by looking at their cover as a way to save money.
These very same people who would never consider doing heart surgery because they weren't trained as a doctor. People who wouldn't even entertain the idea of teaching an advanced English class because they do not possess an English degree. These very same people are more than willing to jump into the shoes of a Graphic Designer without batting an eyelash and think they can do that job, maybe not as well, but well enough. In any job, "well enough" is never a good option and it never works.
Not only can this be detrimental to your book sales, but quite possibly to yourself personally. Did you know nearly all photos on the internet are copyright protected in some fashion? If you're just grabbing things willy-nilly you could get sued. And that if you are buying stock images, you could be wasting money. A designer already has accounts with all these stock places, they get the images for far less than you would and generally they come as part of the cost you pay said designer!
I know you believe you book is great, and if people could just read it they would love it. I don't doubt you – but let me share with you something to think about before you dismiss the thought that the marketing that comes along with a book cover isn't as important as I make it seem. Before you fully subscribe to the idea your writing style alone will carry your career remember this: JK Rowling, author of the Harry Potter Series published a book under a pen name recently. Even her fantastic and multi-award winning writing could not sell more than 1500 copies of that book in 6 months. When it was leaked she was in fact the author her sales jumped 500,000% in 48 hours. That day JK helped prove that writing doesn't sell books – marketing does. You're not JK Rowling, yet. Your name alone won't sell your books, and it's not ever going to if people don't want to read them in the first place.
That day JK helped prove that writing doesn't sell books – marketing does. You're not JK Rowling, yet.
- Amber



Check out these links for more author tips about:
Marketing your eBook
eBook Cover Design
Creating an eBook
And make sure to stop by the Art Writers group if you need help with your cover!






As an Indie author, you are in charge of everything: Self-publishing your eBook, creating your eBook, and of course, marketing your eBook. One of the more fun methods of marketing is to send your book on tour. Book blog tours are becoming increasingly popular, with great guest posts, interviews, cover reveals, book news, and giveaways for the new readers and fans. With our $5,000 Indie Author Writing Contest, marketing has never been more important!
BookRix would like to thank you all so much for participating in our third book blog tour, featuring The Long Way by BookRix author Aaron Redfern. We're pleased to announce the three winners for the big Between the Lines Blog Tour Giveaway:
Congratulations, Glendalys Hernandez! You are the FIRST PRIZE WINNER! You have won a $100 Amazon gift card, a BookRix Sampler Pack (several great eBooks published by BookRix members), an eBook copy of The Long Way, and also some great swag!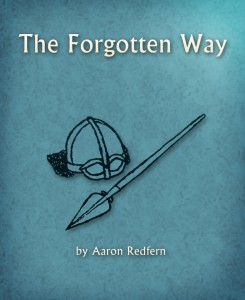 Congratulations to Pauline Jim Creeden! You are the SECOND PRIZE WINNER! You have won a $50 Amazon gift card and two free eBooks!
Congratulations to Mary Preston! You are the THIRD PRIZE WINNER! You have won a $25 Amazon gift card and a free eBook!
Winners check your inbox for an email notification from the author!
The sequel to Aaron's book – The Forgotten Way – is now available in the eBook stores. Check out the blurb:
Two years after the events of The Long Way, Spiff still bears his scars both outside and in. Haunted by his memories, he is compelled to leave the peaceful existence he has known and set out on the second great journey of his life, accompanied by his friend, the Merai girl Miriel. Together they strike out, knowing only that they travel south–to the end of the world if they must.
Stories never really end. The Forgotten Way is about what happens after the world is saved and everyone else has gone home.


Aaron Redfern's The Long Way will be offered as a free eBook for a limited time, starting next week in the eBook stores!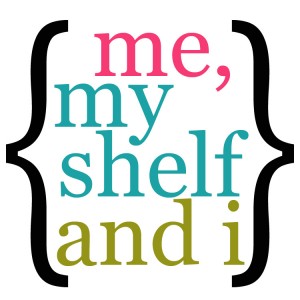 Another way to market your book is to find blogs and websites that feature eBooks by Indie Authors. Like BookRix, there are many sites devoted to helping unknown authors make their way in the all-encompassing world of publishing. Me, My Shelf & I is a great example of an Indie friendly site, offering a variety of features such as reviews, graphic design services, and our personal favorite – My Indie Monday – featuring a new book and author each week.
BookRix and Me, My Shelf & I have decided to become friends, and this past Monday our very own Aaron Redfern was featured and next week, our very own AnnaRose Vittoria will get her moment to shine. Check out the site and support Independent Authors.