Isabelle works at a tiny coffee shop in my neighborhood that I walk past daily. She has a very slight frame, which makes it easy for her to squeeze between the espresso machine and the tall standing thermoses behind the counter. Within this narrow space she has just enough room for herself and her Kindle, and with the view of the front door in place, she can easily see when a customer walks up. Cheers to reading while you work!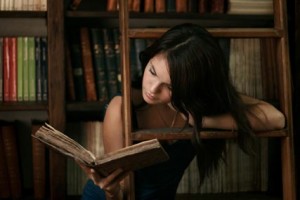 1. What book has been the biggest influence in your life?
Bad Childhood Good Life, by Dr. Laura Schlessinger. I think so many people (myself included) use their less than perfect childhood as an excuse to live their lives as perpetual victims because it's easy. When someone suggested that I read it, I was skeptical. Self-help books are a dime a dozen. But I gave it a chance and soon found myself agreeing with what she said. Bad Childhood Good Life showed me that when you're a victim, the past is in control of your present but when you're a conqueror…the present is controlled by your choices. It was very inspiring.

2. What author and/or character do you identify with most?
A few come to mind, but I would have to say Marianne Dashwood, from Jane Austen's Sense and Sensibility.
3. What do you think happens to you when you die?
Sleep? I don't really think about it.
4. Have you ever penned anything yourself? And if so what's the recurring theme?
I have several drafts on my computer that I've been working on and one day hope to self-publish. It's about growing up with a bi-polar parent, essentially, it's a book about my life. I'm not writing because there was anything special about my circumstances, but because I've never seen any other books written from this perspective. At least nothing for teens and young adults and I think its important for them to be able to relate to something or someone. Just to know they're not alone. Growing up is hard enough, having to do it amidst chaos is a challenge in itself. I'd like to tell anyone out there going through something similar that it gets better.
5. If you had to re-live your life as a character in a book, what book/character would it be?
Scarlett O'Hara. I've always wanted to wear a hoop-skirt on a daily basis. Just don't tell my husband that.
Due to the candidness of her answers, Isabelle asked that I not post her photo in our blog. I respect her wishes and am thankful for her honesty (and look forward to reading her book).
Thanks, Isabelle!
Published
December 12th, 2010
|
By
BookRix
Channel the classic queen of romance, Jane Austen, to create your special romance-related BookRix book for our next free writing contest with the theme, ROMANCE! But, why Jane Austen? Well, the BookRix Romance Writing Contest starts on December 16, which is Jane Austen's birthday!

You can gear up for the BookRix Romance Writing Contest by uploading your book on to BookRix now. The contest goes from December 16, 2010, to January 7, 2011.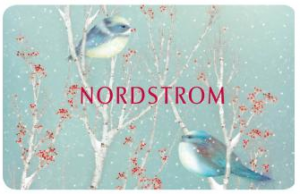 Both short stories and poetry are eligible to be entered and there is no page limit in this contest. You could win one of THREE $300 NORDSTROM gift cards!
Stuck for an idea? Check out the fun romance-related photo story game. Spin your own story from the photo posted in the BookRix Community Forum for Games.
Let the love shine through this holiday!
Looking for inspiration to write your romantic short story or poem? Review some of the most revered romance novels from the queen herself, Jane Austen! Check out some of Jane Austen's classic novels for free on BookRix: