With social media dominating the internet, many rush to create accounts on popular networking sites to stake their claim on that coveted screen name or handle.  Seems easy enough, right? You fill out the basic info section, upload your most flattering photo and choose a fun background image. You're on fire! Now it's time to start marketing, right? Not so fast.
Yes, setting up a Twitter account is easy. That's what Twitter creator Jack Dorsey had in mind: Simplicity. But there's more to building out your profile than spamming your feed with 140 character "buy my book" promos. Here are some simple steps to follow to ensure your social media experience is a positive one.
Handle it – Your Twtter "handle" is basically your screenname. Kind of like an email address, but only accessible on Twitter…. and it's public. If you want to keep your personal profile separate from your author profile, we recommend adding "author" to your name. For example: Author_JaneKim, or DougScholl_Author.
You're unique. So be YOU! – We've all heard that saying "don't try to be something you're not". Well, in Twitterverse, that saying is unequivocally true. Be open, be honest, and be real. When you're trying to build a fan base, its important for them to identify with who you are as a person, not just the characters in your book. Self published author Amanda Hocking (@amanda_hocking) is a shining example of a writer who showcases her personality.
Avoid an empty content nest – When determining whether or not to follow you, many people will review the last 3-5 tweets you've made to see what you're all about. So before you start building out your follow list, make sure you have content on your profile to entice potential followers. You don't have to have a lot. But space out a handful of posts (not made within the same minute) so users will associate you with an active profile and not a ghost/spam account.
Build a following – We don't recommend following anyone and everyone. Quality over quantity is essential when creating a list of followers. As a self published author, you should probably add people associated with the publishing industry. Fellow indie authors, popular authors, literary journalists and bloggers, etc.
Be engaging & participate – Read through your twitter feed and see what interests you. Join conversations by replying to tweets and ReTweet posts you particularly agree with or enjoy. These are simple ways to interact and get noticed.
#Hashtags are your friend – And they make finding content a whole lot easier. They can be used to tag your own tweets and they can be entered into the search field to locate tweets containing that hashtag.
Don't be spammy! – We understand you want to sell copies of your book. We want that for you, too! But solely tweeting eBook links and "buy [insert title here]!" content isn't how you go about it. Get creative! Talk about the plot (no spoilers!), how you developed the characters and came up with their names, the idea behind your cover design or who created it for you (make sure to @mention them so they receive credit), what you plan to write about next, some of your favorite quotes from your work, your 'dream cast' (who would play which character if made into a movie), etc. The possibilities for content are endless.
If you have questions about Twitter or marketing, leave a comment below and ask us! We're happy to help!
-
We love indie publishing!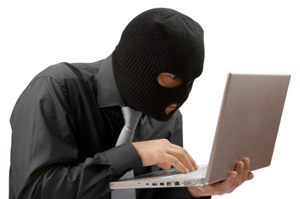 No one likes being taken advantage of, but it happens all the time. When I think about professional cons, I'm mentally infiltrated with ideas of ponzi schemes, investment scams, time share rip-offs and the like. But when I started to hear horror stories of self published authors being conned, my ears perked up.
People can be talked into anything, and writers are no different. These days there are various self publishing "services" that provide more financial gain to the middle man than the writers themselves. But don't expect them to tell you that. Authors generally don't take the self-pubbing route for a chance at a huge paycheck. Surely they wouldn't object to being the next Amanda Hocking, but for all intents and purposes, money isn't the only incentive. Having said that, the proceeds of a self published book should go to the author, not someone else's pocket. This is where doing your research is important.  Writer Beware has been the whistle blower for various scams and cons that have impacted new authors. Before you write that check and sign on the dotted line for a service, put on your Sherlock Holmes hat and investigate.
Completing your masterpiece has always been the hard part. Once you've got that out of the way, pat yourself on the back. Next step – editing and creating a book cover. To some this may sound overwhelming, but honestly – it's a relatively simple process and can typically be done with minimal cost. Marketing is where it gets tricky. As many of you know,  BookRix offers an online community filled with thousands of readers with a thirst for new material. Rather than pay money hand over fist to have companies market for you, use our community to post portions of your work, interact with readers and start building a fan base. Essentially, marketing is the act of getting your name (and your book) out in the open.
Is Social Media not your forte? Grab a cup of coffee (or tea if you prefer!) and kiss your keyboard cause in a few days you'll be Twitter/Facebook/YouTube/Google+/Tumblr savvy. Not convinced? Challenge yourself! Take 30 minutes and create an account for each site (you'll probably be done in 20). When you've finished that, log into Youtube and get your turorial on. The beauty about YouTube is that they have thousands of user created 'how-to' videos for pretty much every topic you can think of, including Social Media. So type in your inquiries, i.e. "How do I create a FB fan page?", "How do I use Twitter to market my business?", etc., and LOADS of results will surface. Sure it might sound time consuming, but trust us. It's worth it. If you decide down the line to delegate this task to a marketing team, then at the very least you'll understand how it works and will be an educated shopper. Just remember, no one is going to work harder for you, than yourself!
Everyone knows that self-publishing is the exciting wave of the future. But there's also someone at every corner looking to make a money off those who let them. Don't let 'em get you down. Beat them at their own game! Know your options, educate yourself, and have fun. You're about to be a published author! What can be better than that?
Published
June 3rd, 2011
|
By
BookRix
As some of you may have heard, BookRix has chosen to sponsor famed community member and writer R. Lynn with her very popular book, Descendants, which she's authored over the last year and graciously shared with our online community members during the entire writing process. Recently, she attended the BookExpo America with BookRix as we announced the launch of our author services to the publishing world at BEA, with Author R. Lynn as our ambassador and first-ever sponsored author for BookRix.com.
While we enjoyed a couple of fantastic days at BEA with R. Lynn, I was able to get a few quieter moments for our community to interview her.
As a self-published author, she's kept her options open and held onto 100% of her rights. In this interview, she shares with me what she loves about BookRix and details about her journey and why she writes.
This year Author R. Lynn turned down a traditional publishing offer to accept an opportunity to become our BookRix sponsored author as we launch eBook distribution and print on demand later this year. She reviewed both options and chose BookRix, as she truly understands her fans and how they want to be reached: online with social media! Using our platform, she has consistently connected directly as an author with readers and pushed forward to gain a growing fan base.
With access to the same distribution channels and eBook outlets as traditional publishers offer and an upper hand over her own marketing already (you've probably seen her around on the site), she decided she'd rather self-publish through BookRix to retain the rights of her book, Descendants, and earn a much better margin on each book sold.
She was excited about the BookRix offer to support her with professional editing and marketing services in addition to the eBook and printed book distribution in exchange for promoting the new author services also launching this year, acting as the perfect poster child for a changing industry.
R. Lynn's not the only one excited about the launch of her novel. Author R. Lynn, also known as Rebecca, was joined at the BookExpo America in New York with her supportive mother, Bonnie, and grandmother, Sylvia, in tow to promote Descendants. In this next interview I also captured at BEA, the three generations share with me family insights and the adventures of what the last year has been like.
Interested in an Advanced Reader Copy of Descendants? Email me at amber@bookrix.com or stay tuned to our BookRix Facebook fan page or @BookRixUS Twitter account where we'll be giving away a few special copies this summer! Want to connect directly with Author R. Lynn? Check out her author website here!
Published
March 24th, 2011
|
By
BookRix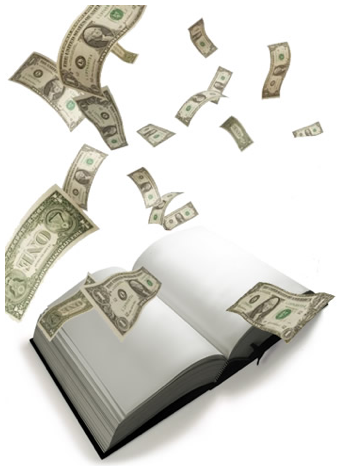 So far, her astounding success story has been picked up by Huffington Post, USA Today and is soon to grace the pages of Elle Magazine. Twenty-six-year-old millionaire and self-published writer Amanda Hocking is taking the e-book world by storm with her mega-popular urban fantasy and paranormal romance novels that sell exclusively in e-book formats.
Just this past weekend, New York Times best-selling spy thriller novelist Barry Eisler announced that he recently turned down a $500,000 book deal with an unnamed legacy publisher in order to self-publish his own popular books.  "Based on what's happening in the industry, and based on the kind of experience writers…are having in self-publishing, I think I can do better in the long term on my own," Eisler told J.A. Konrath in a lengthy interview posted on his blog as well as Konrath's.

Konrath, who sells an average of 1,846 e-books daily on Kindle, Nook and other online stores, is a successful thriller e-book novelist who pens a helpful blog for aspiring self-published authors, A Newbie's Guide to Publishing.
As the long-standing relationship between traditional publishers and new authors continues to evolve, Hocking and Eisler are certainly not along in their lucrative forays into self-publishing. A first novel by Irish teen author Leigh Fallon, Carrier of the Mark, was discovered as an e-book on HarperCollins' teen social network Inkpop and will be published in print by HarperTeen this fall.
After years of rejections from traditional publishing houses, Wisconsin-based novelist Karen McQuestion self-published several novels as e-books on Amazon's Kindle in 2009. Since then, one of her novels, A Scattered Life, has been optioned for film and printed as a paperback through AmazonEncore, Amazon's new publishing division, with more on the way.
The same USA Today article that profiles Hocking also mentions rising self-published author H.P. Mallory, who recently signed a three-book contract with traditional publisher Random House, and the success of German novel The Hangman's Daughter by Oliver Potzsch, a top-selling (100,000+) Kindle book.
We've previously sung the praises of best-selling author Seth Godin in the BookRix blog after he chose to ditch his publisher, Portfolio (Penguin) and sell his books directly to fans via print-on-demand. Another non-fiction author, John L. Locke has gone the same route, selling his books through Amazon with excellent results.
We hope to report about future best-selling BookRix authors someday soon, so keep writing and posting on our site…and share it with your friends!
Posted in

Featured Authors, Featured Books, Great Authors, Industry News
|
Tagged

Amanda Hocking, Amber Sims Hinterplattner, authors, Barry Eisler, Bestselling Author, Bestselling Book, e-books, H.P. Mallory, J.A. Konrath, John L. Locke, Karen McQuestion, Kindle, Leigh Fallon, self-published, Self-publishing, Seth Godin, Social Media
|
2 Comments
Published
December 30th, 2010
|
By
BookRix
The BookRix Team recently enjoyed the reading and pop-music inspired viral video created by Ocoee Middle School, "Gotta Keep Reading" as seen on YouTube with custom lyrics all dedicated to the love of reading! We thought it would be fun to share the video with our very own hip readers and writers this holiday season. The concept originally stemmed from the hit song, "I Got a Feeling," and the Black Eyed Peas Chicago Flash Mob Scene with Oprah, that also went viral on YouTube.
Here's hoping you had a wonderful holiday season and will enjoy a healthy and happy New Year, full of reading and writing! We hope you were inspired by these middle-schoolers like we were! As we ring in the New Year and another exciting year for BookRix, we continue to encourage creative writing and reading activities throughout our free online reading and writing community! Check out more than 12,000 titles in the BookRix online library today!
Love fun videos like this? Check out the BookRix YouTube Channel were we post, share and favorite great content like this video!
Posted in

BookRix, Just For Fun
|
Tagged

Black Eyed Peas, BookRix, BookRix Library, Facebook, Flash Mob, Gotta Keep Reading, Happy Reading, I Got A Feeling, Love of Reading, New Year Wishes, Social Media, Viral Videos
|
1 Comment