In honor of Stan Lee's 90th birthday, let's talk comics for a while, shall we?
In my family, while growing up, we weren't allowed to watch too much television (aside from Saturday morning cartoons) or play video games, but we were encouraged to read and play outside to our heart's content. For me, that meant hiding in the middle of my grandma's bushes, where nobody could see me, and reading until I was too hungry to stay there anymore. I read anything that was put in front of me, regardless of plot or genre or length. One day, having read all the books I'd taken out from the library, I wandered into my younger brother's room, hoping to find something in there. Sure, I'd never seen him with a book because he preferred playing in the dirt and sticking slugs to his arms, but hey, I was pretty sure he could read so I thought I'd take a look. Underneath his hockey sticks, his Tazmanian Devil plush toy and a jar of something that could only be described as "revolting", I found something that would spark a lifelong obsession: A comic book.
Looking back, I can't remember what it was even about. I know it was Superman because my brother went through a cape wearing phase that was the source of endless entertainment for me and my older sister, but I have no recollection of what the actual book was about. After reading it, I just knew that I'd discovered something great; a book with an incredibly interesting story (who doesn't think superheroes are awesome?) and detailed graphics to go along with it. As a young readers AND artist, this was a brilliant revelation. I started asking my mom to bring me comic books, and although it mostly started out as Archie Comics from the shelves near the grocery store cashier, it has since grown into so much more. Nowadays, graphic novels are my "grown-up" comic books, but I still can't get enough.
One of my first favorites was Tank Girl because she is totally chaotic and independent. I was forever searching for myself inside the comics and graphic novels, trying to figure out which superpower was my own. One of my favorite films is based on a graphic novel and I highly recommend that you watch it, Scott Pilgrim vs. The World. So many really spectacular graphic novels are filled with violence, like Sin City, 300, and Batman, but then there are the truly beautiful stories that remind you that each graphic novel is really a piece of art. Blankets is a great example of this; it's an intricately woven story of a boy who is dealing with growing up, religion, spirituality, and his first love.
And then, of course, there are the comic book classics: Spiderman, X-Men, The Hulk, Iron Man, The Fantastic Four, Captain America, etc. – all of which were created with the help of Stan Lee and all of which were made internationally famous by major motion pictures. Comic books have gone from being the things traded by nerds in the back of the library at lunch time, to being the inspiration for some of the coolest action movies of this generation. Comic books are cool, and don't let anyone tell you otherwise.
Here are some BookRix books that I think would make great comic books and graphic novels (hover your mouse over the cover to find out more about each book):




Vigilant One Championship 2013 – User Group Contest
Wanna be a champion? Who doesn't? The Vigilant One, a great member of BookRix, is REALLY hard to impress and has a contest of his own up his sleeve. Think you can impress him? Write the novice novel that will make YOU the Vigilant One Champion and be the one and only to win $500 cash!
Your entry better be polished, your style unique and your story original or you won't make the cut!
Guidelines:
* This contest is open to all BookRix members and is free to enter.
*Entries must be a complete book with a discernible beginning, middle, and end, and have a creation date of Oct. 1, 2012 or later.
*You can only enter once so make sure that it's your best work.
*Your book must be a minimum of 5,000 words and must contain original cover art. No translucent BookRix titles and stock photos.
How to Enter the Contest:
* Submit your story in the contest entry thread, when it opens, in the I Love BookRix Writing Contests group between Dec. 13, 2012 –March 1, 2013, 11am EST, 4pm London Time/GMT.
Member, vigilantoneful, will decide on the one winner to be announced in the "I Love BookRix writing Contests" group in the following months.
Remember, THERE CAN BE ONLY ONE CHAMPION!!!
100% of the prize funds are sponsored by member, vigilantoneful.
If it is decided that no entry is worthy of the title, the prize money will be increased and the championship may restart.
If you have any questions please contact member: Vigilantoneful
Please click HERE to visit the contest page.


Need some inspiration for your own novel? Here are a few completed novels (each longer than 5000 words) for you to read:
Last week BookRix formally announced who the Get Published writing contest winners were! Congratulations to BookRix community members Michaelmpacheco, Felixthecat and Gooduklady! Their entries into the Get Published BookRix free writing contest were the winning works that the judges chose out of the final 11 entries for first, second and third places.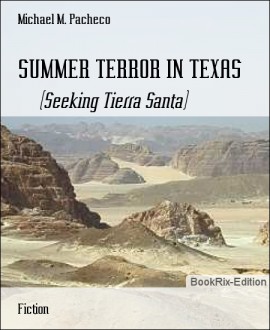 The grand prize "Get Published" package, generously provided by CreateSpace, was awarded to SUMMER TERROR IN TEXAS, written by Michael M. Pacheco, who has won a Total Design Freedom Publishing Solution, which includes all of the following services valued at $2,567:
Total Design Freedom Custom Book Interior
Unique Book Cover
One Round of Comprehensive Copyediting
Promotional Text Creation
Press Release Creation with Distribution
Plus a Complimentary Upgrade to Pro Plan
CreateSpace will also provide a free CreateSpace ISBN if needed, as well as the choice between the following sales channels through which he would like to enable the his book for sale: the Amazon.com website, a CreateSpace eStore, and the CreateSpace expanded distribution channel. Wow, what a great prize!
The second place winning book was The Redemption of Marvin Fuster, written by Patrick Sean Lee, aka Felixthecat, who will receive his prize of $500 in cash! Congratulations Patrick!
The third place winning entry, You've Come A Long Way, Baby!, was written by Valerie Byron, aka Gooduklady, winning a cash prize of $300. Congratulations Valerie!
And don't forget, participants who read and voted for their favorites in the contest also had a chance at prizes as well, with 10 BookRix members each winning a $20 Amazon gift card!
Thanks again to all those who entered a book into the Get Published Contest on BookRix – we were excited to see so many qualifiying entries! To stay current with upcoming free writing contests offered by BookRix, visit the main Contest page on the BookRix website, www.BookRix.com.