It might sound strange at first, but trust us. It's a proactive step for an indie author and you'll thank yourself for it doing down the line. If you're a writer, chances are you're working on a book (or several) as you read this blog. And if that's the case, great! But in the same way you carve out time to write another chapter in your masterpiece, make sure you're also making the time to set yourself up for success when you're ready to publish. It's better to be prepared. Even more so when it comes to eBook publishing and gaining eBook sales.
Know your topic. Know your audience.
Whether you're writing about vampires, science fiction or romance it's a good idea to thoroughly understand your topic and chosen book genre. Think about the stories you love – why do you love them? What makes them unique or different? How can you make your book stand out from the crowd? Once you've thought about that, you need to consider who your audience is. Who is it you're trying to appeal to and where do they go online? Are they involved in social media? Do. Your. Research. This is a very crucial step
What's your persona?
Recently I've been learning a lot about personas. Their role in work environments, in the entertainment industry, even in family dynamics – there are countless personas. And as an author, your persona will become very important. It is essential for you to determine who you and build from it. Don't just be "Katie King who loves to write psychological thrillers" because that boring and won't get you noticed. Instead, dig a little deeper and express yourself like this: "Katie King who loves phychological thrillers, kicks tail at Dungeons & Dragons and has a passion for photography".  Make yourself stand out and get personal. This is also important if you decide to use a pen name. If you're writing under an alias, you can be whoever you want to be. Just make sure YOU know who you are and stick to it.
If you build it, it will come.
Sorry for the Field of Dreams reference, but this phrase hits the nail on the head. One of the major benefits behind marketing your book before it's published is to have an audience of people anticipating its arrival. It's important to think ahead and have a strategy in place. The step before this involved knowing your audience. Once you know who they are, plot out how you're going to draw them in. Videos? Podcasts? A blog? Take the time to really think this out. Be creative and think strategically.
Put your finger on the pulse of social media.
Facebook, Twitter, YouTube, Google+, Pinterest, Instagram, Goodreads, Tumblr – social media channels are endless. I don't recommend juggling all of them, but it's imperative to a.) Understand what each one does, and b.) Identify which channel your target audience uses most. After all, why spend your time on YouTube if the people you're trying to reach predominantly use Twitter? Once you've identified the channels you intend to use, create an "author" profile for each one and personalize it using the persona you've chosen. For additional marketing tips and how to further utilize social media, check out our complete marketing guide here.
Be proud of your eBook self-publishing goals.  You're taking full control of your work and carving out a name for yourself in the publishing world. It's an exciting time! Just remember, if you ever have questions or need advice, our community is full of experienced, self published authors who enjoy offering their assistance wherever they can. Come check it out!
Posted in
BookRix News
|
Tagged

ebook publishing, eBook sales, eBook self publishing, Facebook, Goodreads, google+, indie author, Instagram, Pinterest, romance, Science Fiction, self-published, tumblr, Twitter, vampires
|
Leave a comment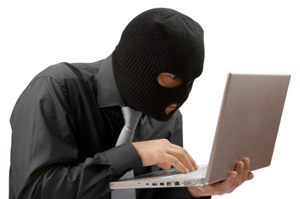 No one likes being taken advantage of, but it happens all the time. When I think about professional cons, I'm mentally infiltrated with ideas of ponzi schemes, investment scams, time share rip-offs and the like. But when I started to hear horror stories of self published authors being conned, my ears perked up.
People can be talked into anything, and writers are no different. These days there are various self publishing "services" that provide more financial gain to the middle man than the writers themselves. But don't expect them to tell you that. Authors generally don't take the self-pubbing route for a chance at a huge paycheck. Surely they wouldn't object to being the next Amanda Hocking, but for all intents and purposes, money isn't the only incentive. Having said that, the proceeds of a self published book should go to the author, not someone else's pocket. This is where doing your research is important.  Writer Beware has been the whistle blower for various scams and cons that have impacted new authors. Before you write that check and sign on the dotted line for a service, put on your Sherlock Holmes hat and investigate.
Completing your masterpiece has always been the hard part. Once you've got that out of the way, pat yourself on the back. Next step – editing and creating a book cover. To some this may sound overwhelming, but honestly – it's a relatively simple process and can typically be done with minimal cost. Marketing is where it gets tricky. As many of you know,  BookRix offers an online community filled with thousands of readers with a thirst for new material. Rather than pay money hand over fist to have companies market for you, use our community to post portions of your work, interact with readers and start building a fan base. Essentially, marketing is the act of getting your name (and your book) out in the open.
Is Social Media not your forte? Grab a cup of coffee (or tea if you prefer!) and kiss your keyboard cause in a few days you'll be Twitter/Facebook/YouTube/Google+/Tumblr savvy. Not convinced? Challenge yourself! Take 30 minutes and create an account for each site (you'll probably be done in 20). When you've finished that, log into Youtube and get your turorial on. The beauty about YouTube is that they have thousands of user created 'how-to' videos for pretty much every topic you can think of, including Social Media. So type in your inquiries, i.e. "How do I create a FB fan page?", "How do I use Twitter to market my business?", etc., and LOADS of results will surface. Sure it might sound time consuming, but trust us. It's worth it. If you decide down the line to delegate this task to a marketing team, then at the very least you'll understand how it works and will be an educated shopper. Just remember, no one is going to work harder for you, than yourself!
Everyone knows that self-publishing is the exciting wave of the future. But there's also someone at every corner looking to make a money off those who let them. Don't let 'em get you down. Beat them at their own game! Know your options, educate yourself, and have fun. You're about to be a published author! What can be better than that?