Although this holiday may be celebrated under different names (Indigenous Peoples Day, Columbus Day, etc.) it's a national holiday that marks the celebration Native American People. In observance of this holiday, government offices are closed, as well as many schools and businesses.
On this day of observance, many organizations share awareness about the history (including Christopher Columbus) and culture of the Native American people. Their celebratory activities often include dancing, socializing, traditionally prepared cuisine, and mingling.  Educational resources primarily focus on culture, traditions and the background of Native Americans.
See what people are saying on Twitter! #NativeAmericanDay
Looking to get your read on? Check out Woven Baskets of Sorrow by Shannon Yang, a story about a Native American girl from Canada and her journey to New York with her tribe. You can also take a look at Showdown at Laramie Flatts by Glen Marcus. It tells a story from the pioneers perspective when they were taking over  the Native American's land.


BookRix is pleased to say that our self publishing packages are flying off our virtual shelves this month due to our birthday promo $4-Tastic! We're glad to see so many of you taking advantage of this 90% off offer and using it to make your 'author dreams' come true. It's inspiring! Keep up the good work and don't forget to plug your eBook in our community as well as Facebook and Twitter. Publishing your book is a huge accomplishment! Just make sure you're marketing yourself as well. Everyone should be able to get their hands (or eyes!) on it.
Looking for some new indie material to tickle your fancy? Check out these gems from our BookRix members: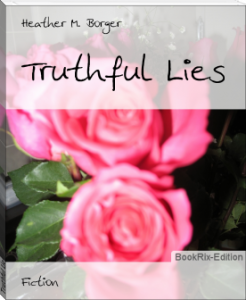 What happens when you discover that the one person you have decided to give the rest of your life to, isn't who you thought they were? Scott was finally prepared to take the leap. The ring was in his pocket. All he needed was the perfect night. However, on his way to pick her up that perfect night, he discovers that Meghan may not want the same things he does. Left with a ring and a difficult decision, Scott must consider what happens when you are not your one and only's one or only.Check out Truthful Lies by Heather M. Borger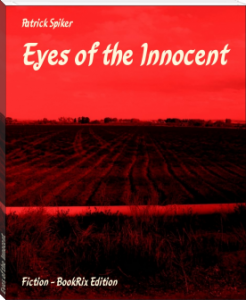 One year ago, she was a happy girl with a life of privilege and adventure. Now she lives in a tent, on the run from the man who helped murder her family. She is haunted by mistakes she cannot change, memories she wants to erase, and a truth so shocking that it turned her life into a nightmare. Read though this fictional book by Patrick Spiker titled Eyes of the Innocent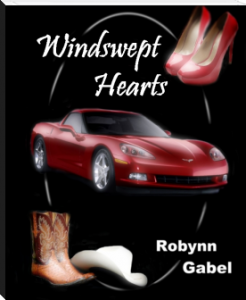 Anna Sanchez, a recent college graduate, has inherited the family cattle ranch. Having promised her mother she would take care of it, she is now faced with a tough choice. She is a city girl, and running a cattle business certainly isn't in her plans. Windswept Hearts is a contemporary western romance by Robynn Gabel






Questions? Comments? eBook recommendations? We'd love to hear from you! Feel free to leave a comment below.
-
The BookRix team


Will you be in the LA area April 21-22? If so, come cruise around the USC campus and check out the Los Angeles Times Book Festival! BookRix's very own Stefany Dotson (Business Development Manager) and Genevieve Ovenell (Social Media Maven) will be holding up shop at booth #998. Stop by and for a meet and greet! We'll be answering questions about BookRix, Tweeting live, and passing out free goodies and promotional offers.
Something for Everyone!
The Los Angeles Times Book Festival has a little bit of everything. Check out the Target Children's Stage to watch fun musical acts and listen to authors like Jeff Kinney (Diary of a Wimpy Kid) and Fátima Ptacek & Regan Mizrahi, the voices of Nickelodeon's Dora the Explorer and Boots the Monkey! The LA Times Stage will host various celebrities like, Sugar Ray Leonard, Cheryl Burke, John Cusack, Ricki Lake and more. There will be marching bands, slide shows, book sales and signings, artwork, musical performance, etc. The list goes on and on!
For the complete schedule, please click here.
Admission: Free!
Want to Donate a Book?
The USC Office of Civic Engagement is sponsoring a book drive benefiting the USC Family of Schools. They'd love to receive your donation! Click here for info and a wish list of book titles to donate.
Dates & Location
April 21-22, 2012
Sat 10 AM – 6 PM
Sun 10 AM – 5 PM