Published
May 30th, 2012
|
By
BookRix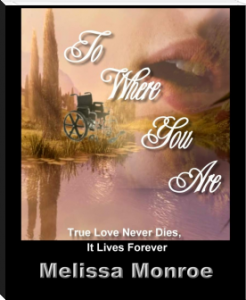 Each day I browse through our BookRix library to view the recently added books and cruise through our list of literary genres to identify new reading material. I have a soft spot for Mystery& Crime and was pleased to read the blurb for To Where You Are  by Melissa Monroe. In it, she mentioned a romantic twist which peaked my interest and made me purchase her book. Good going, Melissa!
The introduction was strong and pulled me in almost immediately. The bond between the two characters, Christina and Reed, is powerful and engaging. Melissa takes you through a dramatic series of events filled with unexpected surprises and interesting turns. Her pace is on point and the dialogue between her characters is smooth and realistic.
If you enjoy the classic 'who-dun-it' crime mystery, I highly recommend To Where You Are.