SERIOUS WRITERS GROUP
24-HOUR CHALLENGE
January 30, 2013 (apply to enter) & February 2, 2013 (submit your entry)
*Shudder* * Tremble* – You have no idea what the topic is going to be. You have no idea what the word limit will be. You do know that you'll only have 24-hours to complete your story and exactly when that 24-hour clock will start. You also know there will be no deviation from the rules allowed. The pressure mounts. As the start day and time approaches, the tension rises. Turn on your computer, dust off your keyboard. Soon, it will be On Your Mark, Get set, Go…
First Prize – $200
Second Prize – $100
Third Prize – $50
GUIDELINES:
-It is a two part entry process. On January 30, you will submit your email address. On February 2, you will submit your story. See below.
- You must be a member of The Serious Writers Group to enter.
-Anyone of any status is welcome to enter.
-To ENTER, send an email to alsam2 – jclaird47@msn.com with the word "contest" in the subject line. NO STORIES, just your email address is needed. The deadline for sending ¬¬your email address is 12:00 pm EST, Weds—January 30, 2013. Email contact information will not be accepted after that date. Email respondents will be instructed the following week concerning their entries (see below).
-On Saturday—February 2, 2013, at exactly 12:00 pm EST, you will receive an email with the story topic (with sample paragraph), and the maximum word count. You will have up to 24-hours to email your completed story back. Paste your story in the body of the email or attach as a word document. Do not put your name on the story itself. It MUST be received by 12:00 pm EST, Sunday—February 3, 2013.
-Your story must touch upon the topic in some way. If it does not, it will be disqualified.
-You must not exceed the maximum word count. One word over and it will be disqualified. All entries will be checked with alsam2's trusty PC laptop, Word 7. What it says the word count is, is your official word count. Titles do not count in the word tally.
-Entries must be received within the 24-hour period. One minute late and it will be disqualified. No exceptions. "I forgot, my ISP was slow, my computer broke, I was in the hospital, I was kidnapped, my house was struck by a meteor, the dog peed on my keyboard, etc." will not be accepted. It must hit alsam2's inbox by 12:00 pm EST on Sunday—Feb. 3, no later.If it doesn't, out it goes; you'll just have to wait for the next contest. And if you live in a different time zone, you're going to have to figure that out and adjust ahead of time. That excuse won't fly either.
-One story per entrant. It must be a complete story. We will be looking primarily for originality, as well as a well-written and edited piece.
-Moderators of Serious Writers will not be eligible to enter this contest.
JUDGING:
-Judging will commence Monday, February 4, 2013.
-The entries will be judged blind. Member alsam2 will forward the stories to the judges WITHOUT the author's names. There will be no "popular" votes. Judges will rate each story 1-10, votes will be averaged, the highest three averages will be the winners.
-Winners will be contacted by email, so that the authors can create a cover for their book. Winners will then be posted in the appropriate groups (Serious Writers, Reading List, Contests & More, etc.).
If you have any questions please contact member: alsam2
-Winners to claim their cash prize must establish a PayPal account.
EMBRACE THE PRESSURE!
Click HERE to go to the contest page.




Vigilant One Championship 2013 – User Group Contest
Wanna be a champion? Who doesn't? The Vigilant One, a great member of BookRix, is REALLY hard to impress and has a contest of his own up his sleeve. Think you can impress him? Write the novice novel that will make YOU the Vigilant One Champion and be the one and only to win $500 cash!
Your entry better be polished, your style unique and your story original or you won't make the cut!
Guidelines:
* This contest is open to all BookRix members and is free to enter.
*Entries must be a complete book with a discernible beginning, middle, and end, and have a creation date of Oct. 1, 2012 or later.
*You can only enter once so make sure that it's your best work.
*Your book must be a minimum of 5,000 words and must contain original cover art. No translucent BookRix titles and stock photos.
How to Enter the Contest:
* Submit your story in the contest entry thread, when it opens, in the I Love BookRix Writing Contests group between Dec. 13, 2012 –March 1, 2013, 11am EST, 4pm London Time/GMT.
Member, vigilantoneful, will decide on the one winner to be announced in the "I Love BookRix writing Contests" group in the following months.
Remember, THERE CAN BE ONLY ONE CHAMPION!!!
100% of the prize funds are sponsored by member, vigilantoneful.
If it is decided that no entry is worthy of the title, the prize money will be increased and the championship may restart.
If you have any questions please contact member: Vigilantoneful
Please click HERE to visit the contest page.


Need some inspiration for your own novel? Here are a few completed novels (each longer than 5000 words) for you to read: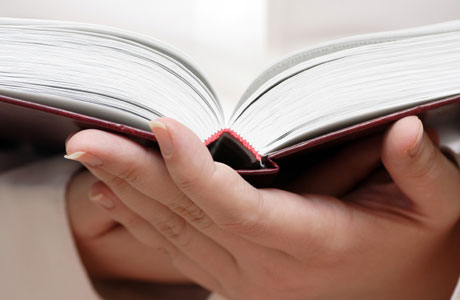 Think that holding your own published book in your hands is a dream off in the distance? Not true! BookRix wants to help you get published with our free-to-enter BookRix "Get Published" contest, going on now through January 17th, 2011.
This is a new style of contest for BookRix to host – at the end of this contest, one lucky winner will get to publish his or her book!
The grand prize, generously provided by CreateSpace, is a Total Design Freedom Advanced Publishing Solution, (valued at $2,567!) which will include a custom cover and interior design, comprehensive copyediting, promotional text creation, a press release with targeted distribution, a complimentary upgrade to their Pro Plan, and a free CreateSpace ISBN if the winner does not already have one.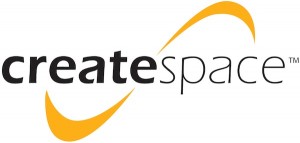 Plus, the winner of the "Get Published" BookRix Contest can choose any of the following sales channels through which he or she would like to enable the book for sale: the Amazon.com website, a CreateSpace eStore, and the CreateSpace expanded distribution channel.
The second place winner will receive a prize of $500 cash, with third place winning $300!
Have you just completed a NaNoWriMo novel this past November? Upload your NaNo work before January 17, 2011, for a chance to see your name in print! Join our Facebook Get Published BookRix Event to receive updates and news pertaining to this fantastic FREE contest!
Specific Contest Guidelines:
The book you choose to upload for the contest must be at least 25 BookRix pages long, but must not be your complete work. That will come later. You may not upload the entire book on to BookRix to be eligible for this contest.
All books must have a cover during the contest. However, the author whose book wins the first place prize will receive a unique cover as part of the prize provided by CreateSpace. Therefore, the "Get Published" contest entry covers on BookRix should be considered temporary.
Only fiction and nonfiction work is allowed in this contest.
You cannot enter work that has taken part in previous BookRix writing contests.
If you make it into the top ten or wildcard pick(s), you will be notified by BookRix to your personal e-mail address. At this time, you must send BookRix your complete work. So have your entire work completed ahead of time, but do not upload it on to BookRix. You will only have seven (7) days from notification to send in your book to BookRix via e-mail.
The complete work must be at least 30,000 words long and sent in Word document (or similar text file) format to contact-en@bookrix.com after you receive official notification that you have made it into the top ten or wildcard pick(s) on BookRix.
If the chosen authors do not send their complete work within seven days, the next best-ranked author will be contacted and so on until ten best-rated books can be given to the jury for selection.
This contest is free-to-enter. Contestants must create a BookRix user profile to submit their works or to vote on contestants to participate.
Authors must register their stories for the contest by January 17, 2011, 6 pm (EST) / 9 am (PST)/ 11 pm (GMT).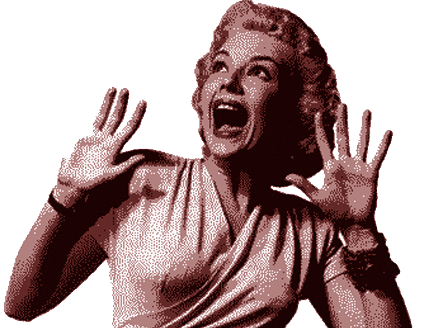 The top 11 Frightening Fiction BookRix contest stories have just gone to the jury so check them out here for yourself. But don't say we didn't warn you – they just might give you nightmares!
1. Himabindu.works8, soulmate, 67 votes
2. Gooduklady, Mr. Wrong, 64 votes
3. R.lynn, The Descendants Saga, 63 votes
4. Writer723, The Midnight Bandit, 60 votes
5. Lazarus67, Faeries Don't Have to Work, 38 votes
6. Rebekahjennings, The Visitor, 37 votes
7. Michaelmpacheco, Panis Angelicus, 35 votes
8. Dalemoses, Quiet, 33 votes
9. Ankitaverma19, It so happened, 31 votes
10. Four.oclock, Nightmares 10.1, 26 votes
And the Wildcard Pick nominated by community member Chryse and reviewed by BookRix staff is:
Matters of Mortology by Tmcamp
Congratulations and good luck to the top 11 finalists! The top three winners will be announced on or before December 8 so stay tuned!
Think your story has what it takes to Get Published?  Join the BookRix Community and enter your manuscript in to the Get Published Writing Contest, going on through January 17.
For information on all current BookRix Writing Contests, visit the "Contests and More" section of www.BookRix.com.
The Curse of the Pirates writing contest is already under way, but you can give your book a leg up…with its curb appeal!
Our community manager, Ayelet, just posted a tutorial on how to change fonts (into piratesque ones) and add a pirate-inspired cover.